Director, Psylife
Professor of Psychiatric & Social Epidemiology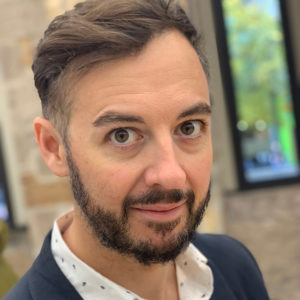 Welcome to the PsyLife research group website, founded in the Division of Psychiatry at UCL in 2014 by Professor James B. Kirkbride. We are a dynamic, diverse, supportive and growing research team who investigate how social and environmental factors affect the risk of mental health problems using epidemiological methods.
The group is founded on the principles of research-led learning. This means that all learning takes place in the context of application to real-world problems we aim to solve related to population mental health. All students and early career researchers are trained to develop their skills, knowledge and expertise in social and psychiatric epidemiology by tackling research questions of national and international importance. We aim to publish all suitable research in peer-reviewed  publications, and provide PsyLife group members with critical, transferable skills as they continue on their path to independence.
We are committed to academic excellence in social and psychiatric epidemiology to identify and prevent the social and environmental causes of mental health problems. We encourage and promote open science and translation of our findings into actionable public mental health and policy, wherever possible. We involve the public in our research in a variety of ways.
On this page you can find out more about our current team as well as alumni from our group.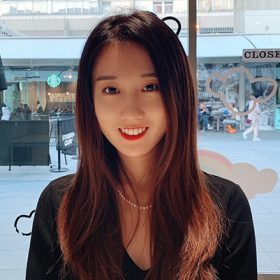 ZEJING SHAO
PHD STUDENT
(DEPARTMENT OF STATISTICAL SCIENCES)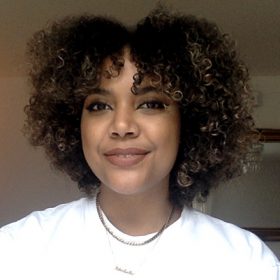 NATHALIE RICH
PHD STUDENT
(ESRC DTP)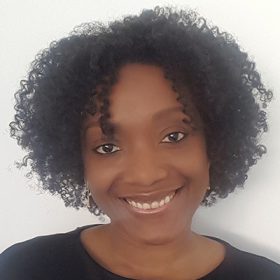 Odessa Hamilton
PhD student
(Department of Behavioural Science & Health) (ESRC DTP)
Placements are offered to MSc students on our Division's MSc courses on an ad hoc basis. This provides students with extracurricular voluntary research experience during their course.
Hannah Gray
Msc Clinical Mental Health Sciences
Dr Anna-Clara Hollander (Karolinska Institutet), 2015
Dr Daria Monteforte (University of Verona), 2016
Dr Martina Rattin (University of Verona), 2018
Vera Brink (University Medical Centre Groningen), 2022
Rayanne Jean-Baptiste Bastien (DEPICt study), 2019-20
Hannah Ker (PsyMaptic-A study), 2019
Rebecca Dliwayo (PsyMaptic-A study), 2017-18
UCL MSc students on Clinical Mental Health Sciences, unless otherwise indicated. 
2021-22: Lilian Burr
2020-21: Roleah Jacinto, Yanakan Logeswaran, Spyros Spyridonidis, Dan Pittaway 
2019-20: Angela Chase, Merle Schlief
2018-19: Zsofi Dombi, Nura Bejani, Felicity Callender (LSHTM), Alfonso González-Valderrama (IoPPN)
2017-18: Dafni Katsampa, Sarah Ledden, James Terhune, Verity Fox, Shereen Charles (UCL PALS)
2016-17: Syeda Akhter, Samantha Harris
2015-16: Lucy Richardson, Tom Steare, Dawid Gondek, Mohammadi Abdolali
2014-15: Ho-Yun Lee, Lisa Laeber, Anita Chandra
James is happy to accept potential PhD students to study in the PsyLife groups. Potential students should have an interest in the epidemiology of psychotic disorders, and using quantitative techniques to answer questions related to the social determinants of these disorders.  Students who wish to learn and apply causal inference methods in epidemiology are particularly encouraged to get in touch. An MSc in Epidemiology, Public Health, Biostatistics or related disciplines is particularly desirable. 
Interested students should send an outline of their proposed PhD idea to James in the first instance. Further details about studying for a PhD within the UCL Division of Psychiatry can be found here. Students will normally be expected to secure funding for their PhD separately. A number of competitive scholarships are offered by major funders.
You can find details of current PhD students and other researchers working in the group here.
MSc students on the Division of Psychiatry's Clinical Mental Health Sciences or Mental Health Sciences Research programmes can select a research project offered by Dr Kirkbride or another member of the PsyLife team each year. Projects are usually advertised on the MSc in late December each year, for uptake from around March onwards. Students who have their own research project ideas are welcome to get in touch with Dr Kirkbride at an early stage to discussion potential supervision.
MSc students on other courses who are interested in being supervised by a member of the PsyLife group for their dissertation project should also get in touch with Dr Kirkbride at an early stage to discuss their ideas.  
MSc students typically work on a real research question as part of the PsyLife group's commitment to research-led learning. They will be embedded into the team, and contribute to regular team meetings during their placement. Wherever possible, we encourage and support the publication of MSc dissertations as peer-reviewed research. Some examples are given on this page. 
Study in the Psylife group
1821817
student
items
1
jaapa
0
date
asc
1
274
%7B%22status%22%3A%22success%22%2C%22updateneeded%22%3Afalse%2C%22instance%22%3A%22zotpress-926e1d97054fa7a622a8e3e25614d9a7%22%2C%22meta%22%3A%7B%22request_last%22%3A0%2C%22request_next%22%3A0%2C%22used_cache%22%3Atrue%7D%2C%22data%22%3A%5B%7B%22key%22%3A%22LCTVGY2T%22%2C%22library%22%3A%7B%22id%22%3A1821817%7D%2C%22meta%22%3A%7B%22creatorSummary%22%3A%22Solmi%20et%20al.%22%2C%22parsedDate%22%3A%222018%22%2C%22numChildren%22%3A2%7D%2C%22bib%22%3A%22%3Cdiv%20class%3D%5C%22csl-bib-body%5C%22%20style%3D%5C%22line-height%3A%201.35%3B%20%5C%22%3E%5Cn%20%20%3Cdiv%20class%3D%5C%22csl-entry%5C%22%20style%3D%5C%22clear%3A%20left%3B%20%5C%22%3E%5Cn%20%20%20%20%3Cdiv%20class%3D%5C%22csl-left-margin%5C%22%20style%3D%5C%22float%3A%20left%3B%20padding-right%3A%200.5em%3B%20text-align%3A%20right%3B%20width%3A%201em%3B%5C%22%3E1.%3C%5C%2Fdiv%3E%3Cdiv%20class%3D%5C%22csl-right-inline%5C%22%20style%3D%5C%22margin%3A%200%20.4em%200%201.5em%3B%5C%22%3ESolmi%20F%2C%20Mohammadi%20A%2C%20Perez%20J%2C%20Hameed%20Y%2C%20Jones%20PB%2C%20Kirkbride%20JB.%20Predictors%20of%20disengagement%20from%20Early%20Intervention%20in%20Psychosis%20services%20in%20the%20UK.%20%3Ci%3EThe%20British%20Journal%20of%20Psychiatry%3C%5C%2Fi%3E.%202018%3B213%282%29%3A477-483.%20%3Ca%20target%3D%27_blank%27%20href%3D%27http%3A%5C%2F%5C%2Fdoi.org%5C%2F10.1192%5C%2Fbjp.2018.91%27%3Ehttp%3A%5C%2F%5C%2Fdoi.org%5C%2F10.1192%5C%2Fbjp.2018.91%3C%5C%2Fa%3E%3C%5C%2Fdiv%3E%5Cn%20%20%3C%5C%2Fdiv%3E%5Cn%3C%5C%2Fdiv%3E%22%2C%22data%22%3A%7B%22itemType%22%3A%22journalArticle%22%2C%22title%22%3A%22Predictors%20of%20disengagement%20from%20Early%20Intervention%20in%20Psychosis%20services%20in%20the%20UK%22%2C%22creators%22%3A%5B%7B%22creatorType%22%3A%22author%22%2C%22firstName%22%3A%22Francesca%22%2C%22lastName%22%3A%22Solmi%22%7D%2C%7B%22creatorType%22%3A%22author%22%2C%22firstName%22%3A%22Ali%22%2C%22lastName%22%3A%22Mohammadi%22%7D%2C%7B%22creatorType%22%3A%22author%22%2C%22firstName%22%3A%22Jesus%22%2C%22lastName%22%3A%22Perez%22%7D%2C%7B%22creatorType%22%3A%22author%22%2C%22firstName%22%3A%22Yasir%22%2C%22lastName%22%3A%22Hameed%22%7D%2C%7B%22creatorType%22%3A%22author%22%2C%22firstName%22%3A%22P.B.%22%2C%22lastName%22%3A%22Jones%22%7D%2C%7B%22creatorType%22%3A%22author%22%2C%22firstName%22%3A%22James%20B.%22%2C%22lastName%22%3A%22Kirkbride%22%7D%5D%2C%22abstractNote%22%3A%22Background%20The%20effectiveness%20of%20Early%20Intervention%20in%20Psychosis%20%28EIP%29%20services%20for%20individuals%20with%20a%20first%20episode%20of%20psychosis%20%28FEP%29%20could%20be%20thwarted%20by%20high%20rates%20of%20early%20disengagement.%20Aims%20To%20investigate%20which%20factors%20predict%20disengagement%20with%20EIP%20services.%20Method%20Using%20data%20from%20a%20naturalistic%20cohort%20of%20786%20EIP%20clients%20in%20East%20Anglia%20%28UK%29%2C%20we%20investigated%20the%20association%20between%20sociodemographic%20and%20clinical%20predictors%20and%20disengagement%20using%20univariable%20and%20multivariable%20Cox%20proportional%20hazards%20models.%20Results%20Over%20half%20%2854.3%25%29%20of%20our%20sample%20were%20discharged%20before%20receiving%203%20years%20of%20EIP%20care%2C%20with%2092%20%2811.7%25%29%20participants%20discharged%20due%20to%20disengagement.%20Milder%20negative%20symptoms%2C%20more%20severe%20hallucinations%2C%20not%20receiving%20an%20FEP%20diagnosis%2C%20polysubstance%20use%20and%20being%20employed%20were%20associated%20with%20greater%20disengagement.%20Conclusions%20Our%20findings%20highlight%20heterogeneous%20reasons%20for%20disengagement%20with%20EIP%20services.%20For%20some%20patients%2C%20early%20disengagement%20may%20hinder%20efforts%20to%20sustain%20positive%20long-term%20EIP%20outcomes.%20Efforts%20to%20identify%20true%20FEP%20cases%20and%20target%20patients%20with%20substance%20use%20problems%20and%20more%20severe%20positive%20symptoms%20may%20increase%20engagement.%20Declaration%20of%20interest%20None.%22%2C%22date%22%3A%222018%22%2C%22language%22%3A%22%22%2C%22DOI%22%3A%2210.1192%5C%2Fbjp.2018.91%22%2C%22ISSN%22%3A%220007-1250%22%2C%22url%22%3A%22https%3A%5C%2F%5C%2Fwww.cambridge.org%5C%2Fcore%5C%2Fjournals%5C%2Fthe-british-journal-of-psychiatry%5C%2Farticle%5C%2Fpredictors-of-disengagement-from-early-intervention-in-psychosis-services%5C%2FABED4A0DF8777777C4C0A9E10A634779%22%2C%22collections%22%3A%5B%22MSNB87E2%22%5D%2C%22dateModified%22%3A%222023-08-11T11%3A21%3A43Z%22%7D%7D%2C%7B%22key%22%3A%22LACS9WD3%22%2C%22library%22%3A%7B%22id%22%3A1821817%7D%2C%22meta%22%3A%7B%22creatorSummary%22%3A%22Jongsma%20et%20al.%22%2C%22parsedDate%22%3A%222018-01%22%2C%22numChildren%22%3A1%7D%2C%22bib%22%3A%22%3Cdiv%20class%3D%5C%22csl-bib-body%5C%22%20style%3D%5C%22line-height%3A%201.35%3B%20%5C%22%3E%5Cn%20%20%3Cdiv%20class%3D%5C%22csl-entry%5C%22%20style%3D%5C%22clear%3A%20left%3B%20%5C%22%3E%5Cn%20%20%20%20%3Cdiv%20class%3D%5C%22csl-left-margin%5C%22%20style%3D%5C%22float%3A%20left%3B%20padding-right%3A%200.5em%3B%20text-align%3A%20right%3B%20width%3A%201em%3B%5C%22%3E1.%3C%5C%2Fdiv%3E%3Cdiv%20class%3D%5C%22csl-right-inline%5C%22%20style%3D%5C%22margin%3A%200%20.4em%200%201.5em%3B%5C%22%3EJongsma%20HE%2C%20Gayer-Anderson%20C%2C%20Lasalvia%20A%2C%20et%20al.%20Treated%20Incidence%20of%20Psychotic%20Disorders%20in%20the%20Multinational%20EU-GEI%20Study.%20%3Ci%3EJAMA%20Psychiatry%3C%5C%2Fi%3E.%202018%3B75%281%29%3A36-46.%20%3Ca%20target%3D%27_blank%27%20href%3D%27http%3A%5C%2F%5C%2Fdoi.org%5C%2F10.1001%5C%2Fjamapsychiatry.2017.3554%27%3Ehttp%3A%5C%2F%5C%2Fdoi.org%5C%2F10.1001%5C%2Fjamapsychiatry.2017.3554%3C%5C%2Fa%3E%3C%5C%2Fdiv%3E%5Cn%20%20%3C%5C%2Fdiv%3E%5Cn%3C%5C%2Fdiv%3E%22%2C%22data%22%3A%7B%22itemType%22%3A%22journalArticle%22%2C%22title%22%3A%22Treated%20Incidence%20of%20Psychotic%20Disorders%20in%20the%20Multinational%20EU-GEI%20Study%22%2C%22creators%22%3A%5B%7B%22creatorType%22%3A%22author%22%2C%22firstName%22%3A%22Hannah%20E.%22%2C%22lastName%22%3A%22Jongsma%22%7D%2C%7B%22creatorType%22%3A%22author%22%2C%22firstName%22%3A%22Charlotte%22%2C%22lastName%22%3A%22Gayer-Anderson%22%7D%2C%7B%22creatorType%22%3A%22author%22%2C%22firstName%22%3A%22Antonio%22%2C%22lastName%22%3A%22Lasalvia%22%7D%2C%7B%22creatorType%22%3A%22author%22%2C%22firstName%22%3A%22Diego%22%2C%22lastName%22%3A%22Quattrone%22%7D%2C%7B%22creatorType%22%3A%22author%22%2C%22firstName%22%3A%22Alice%22%2C%22lastName%22%3A%22Mul%5Cu00e8%22%7D%2C%7B%22creatorType%22%3A%22author%22%2C%22firstName%22%3A%22Andrei%22%2C%22lastName%22%3A%22Sz%5Cu00f6ke%22%7D%2C%7B%22creatorType%22%3A%22author%22%2C%22firstName%22%3A%22Jean-Paul%22%2C%22lastName%22%3A%22Selten%22%7D%2C%7B%22creatorType%22%3A%22author%22%2C%22firstName%22%3A%22Caitlin%22%2C%22lastName%22%3A%22Turner%22%7D%2C%7B%22creatorType%22%3A%22author%22%2C%22firstName%22%3A%22Celso%22%2C%22lastName%22%3A%22Arango%22%7D%2C%7B%22creatorType%22%3A%22author%22%2C%22firstName%22%3A%22Ilaria%22%2C%22lastName%22%3A%22Tarricone%22%7D%2C%7B%22creatorType%22%3A%22author%22%2C%22firstName%22%3A%22Domenico%22%2C%22lastName%22%3A%22Berardi%22%7D%2C%7B%22creatorType%22%3A%22author%22%2C%22firstName%22%3A%22Andrea%22%2C%22lastName%22%3A%22Tortelli%22%7D%2C%7B%22creatorType%22%3A%22author%22%2C%22firstName%22%3A%22Pierre-Michel%22%2C%22lastName%22%3A%22Llorca%22%7D%2C%7B%22creatorType%22%3A%22author%22%2C%22firstName%22%3A%22Lieuwe%22%2C%22lastName%22%3A%22de%20Haan%22%7D%2C%7B%22creatorType%22%3A%22author%22%2C%22firstName%22%3A%22Julio%22%2C%22lastName%22%3A%22Bobes%22%7D%2C%7B%22creatorType%22%3A%22author%22%2C%22firstName%22%3A%22Miguel%22%2C%22lastName%22%3A%22Bernardo%22%7D%2C%7B%22creatorType%22%3A%22author%22%2C%22firstName%22%3A%22Julio%22%2C%22lastName%22%3A%22Sanju%5Cu00e1n%22%7D%2C%7B%22creatorType%22%3A%22author%22%2C%22firstName%22%3A%22Jos%5Cu00e9%20Luis%22%2C%22lastName%22%3A%22Santos%22%7D%2C%7B%22creatorType%22%3A%22author%22%2C%22firstName%22%3A%22Manuel%22%2C%22lastName%22%3A%22Arrojo%22%7D%2C%7B%22creatorType%22%3A%22author%22%2C%22firstName%22%3A%22Cristina%20Marta%22%2C%22lastName%22%3A%22Del-Ben%22%7D%2C%7B%22creatorType%22%3A%22author%22%2C%22firstName%22%3A%22Paulo%20Rossi%22%2C%22lastName%22%3A%22Menezes%22%7D%2C%7B%22creatorType%22%3A%22author%22%2C%22firstName%22%3A%22Eva%22%2C%22lastName%22%3A%22Velthorst%22%7D%2C%7B%22creatorType%22%3A%22author%22%2C%22firstName%22%3A%22Robin%20M.%22%2C%22lastName%22%3A%22Murray%22%7D%2C%7B%22creatorType%22%3A%22author%22%2C%22firstName%22%3A%22Bart%20P.%22%2C%22lastName%22%3A%22Rutten%22%7D%2C%7B%22creatorType%22%3A%22author%22%2C%22firstName%22%3A%22Peter%20B.%22%2C%22lastName%22%3A%22Jones%22%7D%2C%7B%22creatorType%22%3A%22author%22%2C%22firstName%22%3A%22Jim%22%2C%22lastName%22%3A%22van%20Os%22%7D%2C%7B%22creatorType%22%3A%22author%22%2C%22firstName%22%3A%22Craig%22%2C%22lastName%22%3A%22Morgan%22%7D%2C%7B%22creatorType%22%3A%22author%22%2C%22firstName%22%3A%22James%20B.%22%2C%22lastName%22%3A%22Kirkbride%22%7D%5D%2C%22abstractNote%22%3A%22Importance%20Psychotic%20disorders%20contribute%20significantly%20to%20the%20global%20disease%20burden%2C%20yet%20the%20latest%20international%20incidence%20study%20of%20psychotic%20disorders%20was%20conducted%20in%20the%201980s.%20Objectives%20To%20estimate%20the%20incidence%20of%20psychotic%20disorders%20using%20comparable%20methods%20across%2017%20catchment%20areas%20in%206%20countries%20and%20to%20examine%20the%20variance%20between%20catchment%20areas%20by%20putative%20environmental%20risk%20factors.%20Design%2C%20Setting%2C%20and%20Participants%20An%20international%20multisite%20incidence%20study%20%28the%20European%20Network%20of%20National%20Schizophrenia%20Networks%20Studying%20Gene-Environment%20Interactions%29%20was%20conducted%20from%20May%201%2C%202010%2C%20to%20April%201%2C%202015%2C%20among%202774%20individuals%20from%20England%20%282%20catchment%20areas%29%2C%20France%20%283%20catchment%20areas%29%2C%20Italy%20%283%20catchment%20areas%29%2C%20the%20Netherlands%20%282%20catchment%20areas%29%2C%20Spain%20%286%20catchment%20areas%29%2C%20and%20Brazil%20%281%20catchment%20area%29%20with%20a%20first%20episode%20of%20nonorganic%20psychotic%20disorders%20%28International%20Statistical%20Classification%20of%20Diseases%20and%20Related%20Health%20Problems%2C%20Tenth%20Revision%5BICD-10%5D%20codes%20F20-F33%29%20confirmed%20by%20the%20Operational%20Criteria%20Checklist.%20Denominator%20populations%20were%20estimated%20using%20official%20national%20statistics.%20Exposures%20Age%2C%20sex%2C%20and%20racial%5C%2Fethnic%20minority%20status%20were%20treated%20as%20a%20priori%20confounders.%20Latitude%2C%20population%20density%2C%20percentage%20unemployment%2C%20owner-occupied%20housing%2C%20and%20single-person%20households%20were%20treated%20as%20catchment%20area%5Cu2013level%20exposures.%20Main%20Outcomes%20and%20Measures%20Incidence%20of%20nonorganic%20psychotic%20disorders%20%28ICD-10codes%20F20-F33%29%2C%20nonaffective%20psychoses%20%28ICD-10codes%20F20-F29%29%2C%20and%20affective%20psychoses%20%28ICD-10codes%20F30-F33%29%20confirmed%20by%20the%20Operational%20Criteria%20Checklist.%20Results%20A%20total%20of%202774%20patients%20%281196%20women%20and%201578%20men%3B%20median%20age%2C%2030.5%20years%20%5Binterquartile%20range%2C%2023.0-41.0%20years%5D%29%20with%20incident%20cases%20of%20psychotic%20disorders%20were%20identified%20during%2012.9%20million%20person-years%20at%20risk%20%28crude%20incidence%2C%2021.4%20per%20100%20000%20person-years%3B%2095%25%20CI%2C%2019.4-23.4%20per%20100%20000%20person-years%29.%20A%20total%20of%202183%20patients%20%2878.7%25%29%20had%20nonaffective%20psychotic%20disorders.%20After%20direct%20standardization%20for%20age%2C%20sex%2C%20and%20racial%5C%2Fethnic%20minority%20status%2C%20an%208-fold%20variation%20was%20seen%20in%20the%20incidence%20of%20all%20psychotic%20disorders%2C%20from%206.0%20%2895%25%20CI%2C%203.5-8.6%29%20per%20100%20000%20person-years%20in%20Santiago%2C%20Spain%2C%20to%2046.1%20%2895%25%20CI%2C%2037.3-55.0%29%20per%20100%20000%20person-years%20in%20Paris%2C%20France.%20Rates%20were%20elevated%20in%20racial%5C%2Fethnic%20minority%20groups%20%28incidence%20rate%20ratio%2C%201.6%3B%2095%25%20CI%2C%201.5-1.7%29%2C%20were%20highest%20for%20men%2018%20to%2024%20years%20of%20age%2C%20and%20were%20lower%20in%20catchment%20areas%20with%20more%20owner-occupied%20homes%20%28incidence%20rate%20ratio%2C%200.8%3B%2095%25%20CI%2C%200.7-0.8%29.%20Similar%20patterns%20were%20observed%20for%20nonaffective%20psychoses%3B%20a%20lower%20incidence%20of%20affective%20psychoses%20was%20associated%20with%20higher%20area-level%20unemployment%20%28incidence%20rate%20ratio%2C%200.3%3B%2095%25%20CI%2C%200.2-0.5%29.%20Conclusions%20and%20Relevance%20This%20study%20confirmed%20marked%20heterogeneity%20in%20risk%20for%20psychotic%20disorders%20by%20person%20and%20place%2C%20including%20higher%20rates%20in%20younger%20men%2C%20racial%5C%2Fethnic%20minorities%2C%20and%20areas%20characterized%20by%20a%20lower%20percentage%20of%20owner-occupied%20houses.%22%2C%22date%22%3A%22January%202018%22%2C%22language%22%3A%22%22%2C%22DOI%22%3A%2210.1001%5C%2Fjamapsychiatry.2017.3554%22%2C%22ISSN%22%3A%22%22%2C%22url%22%3A%22http%3A%5C%2F%5C%2Farchpsyc.jamanetwork.com%5C%2Farticle.aspx%3Fdoi%3D10.1001%5C%2Fjamapsychiatry.2017.3554%22%2C%22collections%22%3A%5B%22MSNB87E2%22%2C%227J2X35HE%22%2C%222L82V57K%22%5D%2C%22dateModified%22%3A%222023-04-20T11%3A11%3A42Z%22%7D%7D%2C%7B%22key%22%3A%22U9YVASV6%22%2C%22library%22%3A%7B%22id%22%3A1821817%7D%2C%22meta%22%3A%7B%22creatorSummary%22%3A%22Price%20et%20al.%22%2C%22parsedDate%22%3A%222018-11-01%22%2C%22numChildren%22%3A2%7D%2C%22bib%22%3A%22%3Cdiv%20class%3D%5C%22csl-bib-body%5C%22%20style%3D%5C%22line-height%3A%201.35%3B%20%5C%22%3E%5Cn%20%20%3Cdiv%20class%3D%5C%22csl-entry%5C%22%20style%3D%5C%22clear%3A%20left%3B%20%5C%22%3E%5Cn%20%20%20%20%3Cdiv%20class%3D%5C%22csl-left-margin%5C%22%20style%3D%5C%22float%3A%20left%3B%20padding-right%3A%200.5em%3B%20text-align%3A%20right%3B%20width%3A%201em%3B%5C%22%3E1.%3C%5C%2Fdiv%3E%3Cdiv%20class%3D%5C%22csl-right-inline%5C%22%20style%3D%5C%22margin%3A%200%20.4em%200%201.5em%3B%5C%22%3EPrice%20C%2C%20Dalman%20C%2C%20Zammit%20S%2C%20Kirkbride%20JB.%20Association%20of%20Residential%20Mobility%20Over%20the%20Life%20Course%20With%20Nonaffective%20Psychosis%20in%201.4%20Million%20Young%20People%20in%20Sweden.%20%3Ci%3EJAMA%20Psychiatry%3C%5C%2Fi%3E.%202018%3B75%2811%29%3A1128-1136.%20%3Ca%20target%3D%27_blank%27%20href%3D%27http%3A%5C%2F%5C%2Fdoi.org%5C%2F10.1001%5C%2Fjamapsychiatry.2018.2233%27%3Ehttp%3A%5C%2F%5C%2Fdoi.org%5C%2F10.1001%5C%2Fjamapsychiatry.2018.2233%3C%5C%2Fa%3E%3C%5C%2Fdiv%3E%5Cn%20%20%3C%5C%2Fdiv%3E%5Cn%3C%5C%2Fdiv%3E%22%2C%22data%22%3A%7B%22itemType%22%3A%22journalArticle%22%2C%22title%22%3A%22Association%20of%20Residential%20Mobility%20Over%20the%20Life%20Course%20With%20Nonaffective%20Psychosis%20in%201.4%20Million%20Young%20People%20in%20Sweden%22%2C%22creators%22%3A%5B%7B%22creatorType%22%3A%22author%22%2C%22firstName%22%3A%22Ceri%22%2C%22lastName%22%3A%22Price%22%7D%2C%7B%22creatorType%22%3A%22author%22%2C%22firstName%22%3A%22Christina%22%2C%22lastName%22%3A%22Dalman%22%7D%2C%7B%22creatorType%22%3A%22author%22%2C%22firstName%22%3A%22Stanley%22%2C%22lastName%22%3A%22Zammit%22%7D%2C%7B%22creatorType%22%3A%22author%22%2C%22firstName%22%3A%22James%20B.%22%2C%22lastName%22%3A%22Kirkbride%22%7D%5D%2C%22abstractNote%22%3A%22Importance%3A%20Residential%20mobility%20%28changing%20residence%29%20during%20childhood%20and%20early%20adolescence%20is%20a%20possible%20risk%20factor%20for%20several%20adverse%20health%20outcomes%2C%20including%20psychotic%20disorders.%20However%2C%20it%20is%20unclear%20whether%20sensitive%20periods%20to%20residential%20mobility%20exist%20over%20the%20life%20course%2C%20including%20in%20adulthood%2C%20or%20if%20greater%20moving%20distances%2C%20which%20might%20disrupt%20social%20networks%2C%20are%20associated%20with%20a%20greater%20psychosis%20risk.%5CnObjective%3A%20To%20examine%20the%20association%20between%20residential%20mobility%20over%20the%20life%20course%20and%20the%20risk%20of%20nonaffective%20psychosis.%5CnDesign%2C%20Setting%2C%20and%20Participants%3A%20This%20prospective%20cohort%20study%20included%20all%20people%20born%20in%20Sweden%20between%20January%201%2C%201982%2C%20and%20December%2031%2C%201995%2C%20who%20were%20alive%20and%20resided%20in%20Sweden%20on%20their%2016th%20birthday%20who%20were%20followed%20up%20until%20up%20to%20age%2029%20years%20%28ending%20December%202011%29.%20Participants%20were%20followed%20until%20receiving%20a%20first%20diagnosis%20of%20an%20International%20Statistical%20Classification%20of%20Diseases%20and%20Related%20Health%20Problems%2C%20Tenth%20Revision%20%28ICD-10%29%20nonaffective%20psychotic%20disorder%20%28F20-29%29%2C%20emigration%2C%20death%2C%20or%20the%20end%20of%202011%2C%20whichever%20was%20sooner.%20National%20register%20linkage%20provided%20exposure%2C%20outcome%2C%20and%20covariate%20data%20%28complete%20data%20were%20available%20for%201%5Cu202f440%5Cu202f383%20participants%20%5B97.8%25%5D%29.%5CnExposures%3A%20The%20exposures%20to%20distance%20moved%20and%20the%20number%20of%20residential%20moves%20were%20examined%20for%20participants%20at%20the%20following%20periods%20over%20the%20life%20course%3A%200%20to%206%20years%2C%207%20to%2015%20years%2C%2016%20to%2019%20years%2C%20and%2020%20years%20and%20older.%5CnResults%3A%20This%20study%20included%201%5Cu202f440%5Cu202f383%20participants%2C%20of%20whom%204537%20%280.31%25%29%20had%20nonaffective%20psychotic%20disorder%20%28median%20age%2C%2020.9%20%5Binterquartile%20range%2C%2019.0-23.3%5D%29.%20More%20frequent%20moves%20during%20childhood%20and%20adolescence%20were%20associated%20with%20an%20increased%20risk%20of%20nonaffective%20psychosis%20that%20showed%20dose-response%20associations%20independent%20of%20covariates.%20The%20most%20sensitive%20period%20of%20risk%20occurred%20during%20late%20adolescence%3B%20those%20who%20moved%20during%20each%20year%20between%20age%2016%20to%2019%20years%20had%20an%20increased%20adjusted%20hazard%20ratio%20%28HR%29%20of%201.99%20%2895%25%20CI%2C%201.30-3.05%29%20compared%20with%20those%20who%20never%20moved.%20One%20move%20during%20adulthood%20was%20not%20associated%20with%20psychosis%20risk%20%28adjusted%20HR%2C%201.04%3B%2095%25%20CI%2C%200.94-1.14%29%2C%20but%20moving%204%20or%20more%20times%20during%20adulthood%20was%20associated%20with%20increased%20risk%20%28adjusted%20hazard%20ratio%2C%201.82%3B%2095%25%20CI%2C%201.51-2.23%29.%20Independently%2C%20moving%20greater%20distances%20before%20age%2016%20years%20was%20associated%20with%20an%20increased%20risk%20%28adjusted%20HR%2C%201.11%3B%2095%25%20CI%2C%201.05-1.19%29%2C%20with%20evidence%20of%20a%20nonlinear%20threshold%20effect%20for%20moves%20longer%20than%2030%20km.%20The%20distance%20moved%20after%20age%2020%20years%20was%20associated%20with%20a%20decreased%20risk%20%28adjusted%20HR%2C%200.67%3B%2095%25%20CI%2C%200.63-0.71%29.%5CnConclusions%20and%20Relevance%3A%20Children%20and%20adolescents%20with%20less%20disruption%20in%20their%20residential%20environments%20are%20less%20likely%20to%20experience%20psychotic%20disorders%20in%20early%20adulthood.%20Moves%20that%20may%20necessitate%20changes%20in%20school%20and%20social%20networks%20were%20most%20strongly%20associated%20with%20future%20risk.%22%2C%22date%22%3A%22Nov%2001%2C%202018%22%2C%22language%22%3A%22eng%22%2C%22DOI%22%3A%2210.1001%5C%2Fjamapsychiatry.2018.2233%22%2C%22ISSN%22%3A%222168-6238%22%2C%22url%22%3A%22https%3A%5C%2F%5C%2Fjamanetwork.com%5C%2Fjournals%5C%2Fjamapsychiatry%5C%2Ffullarticle%5C%2F2696965%22%2C%22collections%22%3A%5B%22MSNB87E2%22%2C%22CLB3KAS7%22%2C%22EQMJ6KID%22%2C%22NERZZLYY%22%5D%2C%22dateModified%22%3A%222023-06-09T10%3A24%3A11Z%22%7D%7D%2C%7B%22key%22%3A%22NSAJTWSW%22%2C%22library%22%3A%7B%22id%22%3A1821817%7D%2C%22meta%22%3A%7B%22creatorSummary%22%3A%22Richardson%20et%20al.%22%2C%22parsedDate%22%3A%222018-11-29%22%2C%22numChildren%22%3A2%7D%2C%22bib%22%3A%22%3Cdiv%20class%3D%5C%22csl-bib-body%5C%22%20style%3D%5C%22line-height%3A%201.35%3B%20%5C%22%3E%5Cn%20%20%3Cdiv%20class%3D%5C%22csl-entry%5C%22%20style%3D%5C%22clear%3A%20left%3B%20%5C%22%3E%5Cn%20%20%20%20%3Cdiv%20class%3D%5C%22csl-left-margin%5C%22%20style%3D%5C%22float%3A%20left%3B%20padding-right%3A%200.5em%3B%20text-align%3A%20right%3B%20width%3A%201em%3B%5C%22%3E1.%3C%5C%2Fdiv%3E%3Cdiv%20class%3D%5C%22csl-right-inline%5C%22%20style%3D%5C%22margin%3A%200%20.4em%200%201.5em%3B%5C%22%3ERichardson%20L%2C%20Hameed%20Y%2C%20Perez%20J%2C%20Jones%20PB%2C%20Kirkbride%20JB.%20Association%20of%20environment%20with%20the%20risk%20of%20developing%20psychotic%20disorders%20in%20rural%20populations%3A%20Findings%20from%20the%20Social%20Epidemiology%20of%20Psychoses%20in%20East%20Anglia%20study.%20%3Ci%3EJAMA%20Psychiatry%3C%5C%2Fi%3E.%202018%3B75%281%29%3A75-83.%20%3Ca%20target%3D%27_blank%27%20href%3D%27http%3A%5C%2F%5C%2Fdoi.org%5C%2F10.1001%5C%2Fjamapsychiatry.2017.3582%27%3Ehttp%3A%5C%2F%5C%2Fdoi.org%5C%2F10.1001%5C%2Fjamapsychiatry.2017.3582%3C%5C%2Fa%3E%3C%5C%2Fdiv%3E%5Cn%20%20%3C%5C%2Fdiv%3E%5Cn%3C%5C%2Fdiv%3E%22%2C%22data%22%3A%7B%22itemType%22%3A%22journalArticle%22%2C%22title%22%3A%22Association%20of%20environment%20with%20the%20risk%20of%20developing%20psychotic%20disorders%20in%20rural%20populations%3A%20Findings%20from%20the%20Social%20Epidemiology%20of%20Psychoses%20in%20East%20Anglia%20study%22%2C%22creators%22%3A%5B%7B%22creatorType%22%3A%22author%22%2C%22firstName%22%3A%22Lucy%22%2C%22lastName%22%3A%22Richardson%22%7D%2C%7B%22creatorType%22%3A%22author%22%2C%22firstName%22%3A%22Yasir%22%2C%22lastName%22%3A%22Hameed%22%7D%2C%7B%22creatorType%22%3A%22author%22%2C%22firstName%22%3A%22Jesus%22%2C%22lastName%22%3A%22Perez%22%7D%2C%7B%22creatorType%22%3A%22author%22%2C%22firstName%22%3A%22Peter%20B.%22%2C%22lastName%22%3A%22Jones%22%7D%2C%7B%22creatorType%22%3A%22author%22%2C%22firstName%22%3A%22James%20B.%22%2C%22lastName%22%3A%22Kirkbride%22%7D%5D%2C%22abstractNote%22%3A%22Importance%3A%20Social%20determinants%20are%20important%20risk%20factors%20for%20the%20development%20of%20first-episode%20psychosis%20%28FEP%29%3B%20their%20effects%20in%20rural%20areas%20are%20largely%20unknown.%20Objective%3A%20To%20investigate%20neighborhood-level%20factors%20associated%20with%20FEP%20in%20a%20large%2C%20predominantly%20rural%20population-based%20cohort.%20Design%2C%20Setting%2C%20and%20Participants%3A%20This%20study%20extracted%20data%20on%20referrals%20for%20treatment%20of%20potential%20FEP%20at%206%20Early-Intervention%20Psychosis%20services%20from%20the%20Social%20Epidemiology%20of%20Psychoses%20in%20East%20Anglia%20naturalistic%20cohort%20study%20data%20set%2C%20which%20covered%20a%20population%20of%20more%20than%202%20million%20people%20in%20a%20rural%20area%20in%20the%20East%20of%20England%20for%20a%20period%20of%203.5%20years.%20All%20individuals%20aged%2016%20to%2035%20years%20who%20presented%20to%20Early-Intervention%20Psychosis%20services%20and%20met%20diagnostic%20criteria%20for%20first%20episodes%20of%20nonaffective%20psychoses%20and%20affective%20psychoses%20%28International%20Statistical%20Classification%20of%20Diseases%20and%20Related%20Health%20Problems%2C%20Tenth%20Revision%20diagnostic%20codes%20F20-33%29%20were%20included%20%28n%3D631%29.%20Persons%20whose%20disorders%20had%20an%20organic%20basis%20%28diagnostic%20codes%20F06.X%29%20and%20those%20meeting%20the%20criteria%20for%20substance-induced%20psychosis%20%28diagnostic%20codes%20F1X.5%29%20were%20excluded.%20We%20derived%204%20neighborhood-level%20exposures%20from%20a%20routine%20population%20data%20set%20using%20exploratory%20factor%20analysis%20%28racial%5C%2Fethnic%20diversity%2C%20deprivation%2C%20urbanicity%2C%20and%20social%20isolation%29%20and%20investigated%20intragroup%20racial%5C%2Fethnic%20density%20and%20fragmentation.%20Main%20Outcomes%20and%20Measures%3A%20Multilevel%20Poisson%20regression%20was%20performed%20to%20determine%20associations%20between%20incidence%20rates%20and%20neighborhood-level%20factors%2C%20after%20adjustment%20for%20individual%20factors.%20Results%20were%20reported%20as%20incidence%20rate%20ratios%20%28IRRs%29.%20Results%3A%20The%20study%20included%20631%20participants%20who%20met%20criteria%20for%20FEP%20and%20whose%20median%20age%20at%20first%20contact%20was%2023.8%20years%20%28interquartile%20range%2C%2019.6-27.6%20years%29%3B%20416%20of%20631%20%2865.9%25%29%20were%20male.%20Crude%20incidence%20of%20FEP%20was%20calculated%20as%2031.2%20per%20100000%20person-years%20%2895%25%20CI%2C%2028.9-33.7%29.%20Incidence%20varied%20significantly%20between%20neighborhoods%20after%20adjustment%20for%20age%2C%20sex%2C%20race%5C%2Fethnicity%2C%20and%20socioeconomic%20status.%20For%20nonaffective%20psychoses%2C%20incidence%20was%20higher%20in%20neighborhoods%20that%20were%20more%20economically%20deprived%20%28IRR%2C%201.13%3B%2095%25%20CI%2C%201.06-1.20%29%20and%20socially%20isolated%20%28IRR%2C%201.11%3B%2095%25%20CI%2C%201.04-1.19%29.%20It%20was%20lower%20in%20more%20racially%5C%2Fethnically%20diverse%20neighborhoods%20%28IRR%2C%200.94%3B%2095%25%20CI%2C%200.87-1.00%29.%20Higher%20intragroup%20racial%5C%2Fethnic%20density%20%28IRR%2C%200.97%3B%2095%25%20CI%2C%200.94-1.00%29%20and%20lower%20intragroup%20racial%5C%2Fethnic%20fragmentation%20%28IRR%2C%200.98%3B%2095%25%20CI%2C%200.96-1.00%29%20were%20associated%20with%20a%20reduced%20risk%20of%20affective%20psychosis.%20Conclusions%20and%20Relevance%3A%20Spatial%20variation%20in%20the%20incidence%20of%20nonaffective%20and%20affective%20psychotic%20disorders%20exists%20in%20rural%20areas.%20This%20suggests%20that%20the%20social%20environment%20contributes%20to%20psychosis%20risk%20across%20the%20rural-urban%20gradient.%22%2C%22date%22%3A%222018-11-29%22%2C%22language%22%3A%22%22%2C%22DOI%22%3A%2210.1001%5C%2Fjamapsychiatry.2017.3582%22%2C%22ISSN%22%3A%222168622X%22%2C%22url%22%3A%22https%3A%5C%2F%5C%2Fjamanetwork.com%5C%2Fjournals%5C%2Fjamapsychiatry%5C%2Ffullarticle%5C%2F2664261%22%2C%22collections%22%3A%5B%22MSNB87E2%22%2C%227BTPHAXT%22%5D%2C%22dateModified%22%3A%222023-04-20T13%3A37%3A25Z%22%7D%7D%2C%7B%22key%22%3A%22I2TDY76Z%22%2C%22library%22%3A%7B%22id%22%3A1821817%7D%2C%22meta%22%3A%7B%22creatorSummary%22%3A%22Gondek%20and%20Kirkbride%22%2C%22parsedDate%22%3A%222018-12-06%22%2C%22numChildren%22%3A4%7D%2C%22bib%22%3A%22%3Cdiv%20class%3D%5C%22csl-bib-body%5C%22%20style%3D%5C%22line-height%3A%201.35%3B%20%5C%22%3E%5Cn%20%20%3Cdiv%20class%3D%5C%22csl-entry%5C%22%20style%3D%5C%22clear%3A%20left%3B%20%5C%22%3E%5Cn%20%20%20%20%3Cdiv%20class%3D%5C%22csl-left-margin%5C%22%20style%3D%5C%22float%3A%20left%3B%20padding-right%3A%200.5em%3B%20text-align%3A%20right%3B%20width%3A%201em%3B%5C%22%3E1.%3C%5C%2Fdiv%3E%3Cdiv%20class%3D%5C%22csl-right-inline%5C%22%20style%3D%5C%22margin%3A%200%20.4em%200%201.5em%3B%5C%22%3EGondek%20D%2C%20Kirkbride%20JB.%20Predictors%20of%20mental%20health%20help-seeking%20among%20Polish%20people%20living%20in%20the%20United%20Kingdom.%20%3Ci%3EBMC%20Health%20Services%20Research%3C%5C%2Fi%3E.%202018%3B18%281%29%3A693.%20%3Ca%20target%3D%27_blank%27%20href%3D%27http%3A%5C%2F%5C%2Fdoi.org%5C%2F10.1186%5C%2Fs12913-018-3504-0%27%3Ehttp%3A%5C%2F%5C%2Fdoi.org%5C%2F10.1186%5C%2Fs12913-018-3504-0%3C%5C%2Fa%3E%3C%5C%2Fdiv%3E%5Cn%20%20%3C%5C%2Fdiv%3E%5Cn%3C%5C%2Fdiv%3E%22%2C%22data%22%3A%7B%22itemType%22%3A%22journalArticle%22%2C%22title%22%3A%22Predictors%20of%20mental%20health%20help-seeking%20among%20Polish%20people%20living%20in%20the%20United%20Kingdom%22%2C%22creators%22%3A%5B%7B%22creatorType%22%3A%22author%22%2C%22firstName%22%3A%22Dawid%22%2C%22lastName%22%3A%22Gondek%22%7D%2C%7B%22creatorType%22%3A%22author%22%2C%22firstName%22%3A%22James%20B.%22%2C%22lastName%22%3A%22Kirkbride%22%7D%5D%2C%22abstractNote%22%3A%22BACKGROUND%20Migration%20has%20been%20shown%20to%20be%20associated%20with%20negative%20mental%20health%20outcomes.%20Moreover%2C%20migrants%20tend%20to%20underutilise%20mental%20health%20services.%20The%20current%20study%20aimed%20to%20assess%20the%20association%20between%20predictors%2C%20divided%20into%20three%20groups%20%28predisposing%2C%20enabling%20and%20need%29%2C%20and%20two%20outcome%20variables%3A%20%281%29%20past%20professional%20mental%20health%20help-seeking%20during%20the%20stay%20in%20the%20United%20Kingdom%3B%20%282%29%20intentions%20of%20mental%20health%20help-seeking%20from%20a%20mental%20health%20professional%20within%20the%20next%20three%20months.%20METHODS%20The%20study%20utilised%20a%20population-based%20cross-sectional%20survey%20with%20the%20final%20sample%20of%20536%20participants.%20Multivariate%20linear%20and%20logistic%20regression%20models%20were%20used%20to%20examine%20the%20association%20between%20predictors%20and%20the%20outcomes.%20RESULTS%20We%20found%20strong%20evidence%20that%20older%20age%2C%20mental%20health%20stigma%20and%20living%20circumstances%20%28predisposing%20factors%29%2C%20as%20well%20as%20knowledge%20of%20the%20National%20Health%20Service%2C%20social%20support%2C%20and%20education%20%28enabling%20factors%29%20were%20associated%20with%20past%20and%20future%20help-seeking%20for%20mental%20health%20problems.%20Finally%2C%20mental%20health%20status%20was%20associated%20with%20both%20past%20help-seeking%20and%20intentions.%20CONCLUSION%20Due%20to%20large%20numbers%20of%20migrants%20in%20the%20UK%20it%20is%20vital%20to%20ensure%20that%20these%20populations%20receive%20adequate%20mental%20health%20support.%20Findings%20of%20the%20present%20study%20may%20inform%20development%20of%20policies%20and%20interventions%20better%20tailored%20to%20specific%20migrant%20populations.%22%2C%22date%22%3A%222018-12-06%22%2C%22language%22%3A%22%22%2C%22DOI%22%3A%2210.1186%5C%2Fs12913-018-3504-0%22%2C%22ISSN%22%3A%221472-6963%22%2C%22url%22%3A%22http%3A%5C%2F%5C%2Fwww.ncbi.nlm.nih.gov%5C%2Fpubmed%5C%2F30189870%22%2C%22collections%22%3A%5B%22MSNB87E2%22%2C%22KN6QCGHP%22%5D%2C%22dateModified%22%3A%222023-04-20T10%3A47%3A33Z%22%7D%7D%2C%7B%22key%22%3A%22Y38V2H3J%22%2C%22library%22%3A%7B%22id%22%3A1821817%7D%2C%22meta%22%3A%7B%22creatorSummary%22%3A%22Dykxhoorn%20et%20al.%22%2C%22parsedDate%22%3A%222019%22%2C%22numChildren%22%3A4%7D%2C%22bib%22%3A%22%3Cdiv%20class%3D%5C%22csl-bib-body%5C%22%20style%3D%5C%22line-height%3A%201.35%3B%20%5C%22%3E%5Cn%20%20%3Cdiv%20class%3D%5C%22csl-entry%5C%22%20style%3D%5C%22clear%3A%20left%3B%20%5C%22%3E%5Cn%20%20%20%20%3Cdiv%20class%3D%5C%22csl-left-margin%5C%22%20style%3D%5C%22float%3A%20left%3B%20padding-right%3A%200.5em%3B%20text-align%3A%20right%3B%20width%3A%201em%3B%5C%22%3E1.%3C%5C%2Fdiv%3E%3Cdiv%20class%3D%5C%22csl-right-inline%5C%22%20style%3D%5C%22margin%3A%200%20.4em%200%201.5em%3B%5C%22%3EDykxhoorn%20J%2C%20Hollander%20AC%2C%20Lewis%20G%2C%20Magnusson%20C%2C%20Dalman%20C%2C%20Kirkbride%20JB.%20Risk%20of%20schizophrenia%2C%20schizoaffective%2C%20and%20bipolar%20disorders%20by%20migrant%20status%2C%20region%20of%20origin%2C%20and%20age-at-migration%3A%20A%20national%20cohort%20study%20of%201.8%20million%20people.%20%3Ci%3EPsychological%20Medicine%3C%5C%2Fi%3E.%202019%3B49%2814%29%3A2354-2363.%20%3Ca%20target%3D%27_blank%27%20href%3D%27http%3A%5C%2F%5C%2Fdoi.org%5C%2F10.1017%5C%2FS0033291718003227%27%3Ehttp%3A%5C%2F%5C%2Fdoi.org%5C%2F10.1017%5C%2FS0033291718003227%3C%5C%2Fa%3E%3C%5C%2Fdiv%3E%5Cn%20%20%3C%5C%2Fdiv%3E%5Cn%3C%5C%2Fdiv%3E%22%2C%22data%22%3A%7B%22itemType%22%3A%22journalArticle%22%2C%22title%22%3A%22Risk%20of%20schizophrenia%2C%20schizoaffective%2C%20and%20bipolar%20disorders%20by%20migrant%20status%2C%20region%20of%20origin%2C%20and%20age-at-migration%3A%20A%20national%20cohort%20study%20of%201.8%20million%20people%22%2C%22creators%22%3A%5B%7B%22creatorType%22%3A%22author%22%2C%22firstName%22%3A%22Jennifer%22%2C%22lastName%22%3A%22Dykxhoorn%22%7D%2C%7B%22creatorType%22%3A%22author%22%2C%22firstName%22%3A%22Anna%20Clara%22%2C%22lastName%22%3A%22Hollander%22%7D%2C%7B%22creatorType%22%3A%22author%22%2C%22firstName%22%3A%22Glyn%22%2C%22lastName%22%3A%22Lewis%22%7D%2C%7B%22creatorType%22%3A%22author%22%2C%22firstName%22%3A%22Cecelia%22%2C%22lastName%22%3A%22Magnusson%22%7D%2C%7B%22creatorType%22%3A%22author%22%2C%22firstName%22%3A%22Christina%22%2C%22lastName%22%3A%22Dalman%22%7D%2C%7B%22creatorType%22%3A%22author%22%2C%22firstName%22%3A%22James%20B.%22%2C%22lastName%22%3A%22Kirkbride%22%7D%5D%2C%22abstractNote%22%3A%22BackgroundWe%20assessed%20whether%20the%20risk%20of%20various%20psychotic%20disorders%20and%20non-psychotic%20bipolar%20disorder%20%28including%20mania%29%20varied%20by%20migrant%20status%2C%20a%20region%20of%20origin%2C%20or%20age-at-migration%2C%20hypothesizing%20that%20risk%20would%20only%20be%20elevated%20for%20psychotic%20disorders.MethodsWe%20established%20a%20prospective%20cohort%20of%201%20796%20257%20Swedish%20residents%20born%20between%201982%20and%201996%2C%20followed%20from%20their%2015th%20birthday%2C%20or%20immigration%20to%20Sweden%20after%20age%2015%2C%20until%20diagnosis%2C%20emigration%2C%20death%2C%20or%20end%20of%202011.%20Cox%20proportional%20hazards%20models%20were%20used%20to%20model%20hazard%20ratios%20by%20migration-related%20factors%2C%20adjusted%20for%20covariates.ResultsAll%20psychotic%20disorders%20were%20elevated%20among%20migrants%20and%20their%20children%20compared%20with%20Swedish-born%20individuals%2C%20including%20schizophrenia%20and%20schizoaffective%20disorder%20%28adjusted%20hazard%20ratio%20%5BaHR%5Dmigrants%3A%202.20%2C%2095%25%20CI%201.96-2.47%3B%20aHRchildren%3A%202.00%2C%2095%25%20CI%201.79-2.25%29%2C%20affective%20psychotic%20disorders%20%28aHRmigrant1.42%2C%2095%25%20CI%201.25-1.63%3B%20aHRchildren%3A%201.22%2095%25%20CI%201.07-1.40%29%2C%20and%20other%20non-affective%20psychotic%20disorders%20%28aHRmigrant%3A%201.97%2C%2095%25%20CI%201.81-2.14%3B%20aHRchildren%3A%201.68%2C%2095%25%20CI%201.54-1.83%29.%20For%20all%20psychotic%20disorders%2C%20risks%20were%20generally%20highest%20in%20migrants%20from%20Africa%20%28i.e.%20aHRschizophrenia%3A%205.24%2C%2095%25%20CI%204.26-6.45%29%20and%20elevated%20at%20most%20ages-of-migration.%20By%20contrast%2C%20risk%20of%20non-psychotic%20bipolar%20disorders%20was%20lower%20for%20migrants%20%28aHR%3A%200.58%2C%2095%25%20CI%200.52-0.64%29%20overall%2C%20and%20across%20all%20ages-of-migration%20except%20infancy%20%28aHR%3A%201.20%3B%2095%25%20CI%201.01-1.42%29%2C%20while%20risk%20for%20their%20children%20was%20similar%20to%20the%20Swedish-born%20population%20%28aHR%3A%201.00%2C%2095%25%20CI%200.93-1.08%29.ConclusionsIncreased%20risk%20of%20psychiatric%20disorders%20associated%20with%20migration%20and%20minority%20status%20may%20be%20specific%20to%20psychotic%20disorders%2C%20with%20exact%20risk%20dependent%20on%20the%20region%20of%20origin.%22%2C%22date%22%3A%222019%22%2C%22language%22%3A%22%22%2C%22DOI%22%3A%2210.1017%5C%2FS0033291718003227%22%2C%22ISSN%22%3A%2214698978%22%2C%22url%22%3A%22https%3A%5C%2F%5C%2Fwww.cambridge.org%5C%2Fcore%5C%2Fproduct%5C%2Fidentifier%5C%2FS0033291718003227%5C%2Ftype%5C%2Fjournal_article%22%2C%22collections%22%3A%5B%22MSNB87E2%22%2C%22EQMJ6KID%22%2C%22NERZZLYY%22%2C%22TWXMIN2I%22%2C%22KN6QCGHP%22%2C%227BTPHAXT%22%5D%2C%22dateModified%22%3A%222023-04-25T17%3A53%3A55Z%22%7D%7D%2C%7B%22key%22%3A%22D45737KZ%22%2C%22library%22%3A%7B%22id%22%3A1821817%7D%2C%22meta%22%3A%7B%22creatorSummary%22%3A%22Dykxhoorn%20et%20al.%22%2C%22parsedDate%22%3A%222019-02-07%22%2C%22numChildren%22%3A2%7D%2C%22bib%22%3A%22%3Cdiv%20class%3D%5C%22csl-bib-body%5C%22%20style%3D%5C%22line-height%3A%201.35%3B%20%5C%22%3E%5Cn%20%20%3Cdiv%20class%3D%5C%22csl-entry%5C%22%20style%3D%5C%22clear%3A%20left%3B%20%5C%22%3E%5Cn%20%20%20%20%3Cdiv%20class%3D%5C%22csl-left-margin%5C%22%20style%3D%5C%22float%3A%20left%3B%20padding-right%3A%200.5em%3B%20text-align%3A%20right%3B%20width%3A%201em%3B%5C%22%3E1.%3C%5C%2Fdiv%3E%3Cdiv%20class%3D%5C%22csl-right-inline%5C%22%20style%3D%5C%22margin%3A%200%20.4em%200%201.5em%3B%5C%22%3EDykxhoorn%20J%2C%20Hollander%20AC%2C%20Lewis%20G%2C%20Dalman%20C%2C%20Kirkbride%20JB.%20Family%20networks%20during%20migration%20and%20risk%20of%20non-affective%20psychosis%3A%20A%20population-based%20cohort%20study.%20%3Ci%3ESchizophrenia%20Research%3C%5C%2Fi%3E.%202019%3B208%3A268-275.%20%3Ca%20target%3D%27_blank%27%20href%3D%27http%3A%5C%2F%5C%2Fdoi.org%5C%2F10.1016%5C%2Fj.schres.2019.01.044%27%3Ehttp%3A%5C%2F%5C%2Fdoi.org%5C%2F10.1016%5C%2Fj.schres.2019.01.044%3C%5C%2Fa%3E%3C%5C%2Fdiv%3E%5Cn%20%20%3C%5C%2Fdiv%3E%5Cn%3C%5C%2Fdiv%3E%22%2C%22data%22%3A%7B%22itemType%22%3A%22journalArticle%22%2C%22title%22%3A%22Family%20networks%20during%20migration%20and%20risk%20of%20non-affective%20psychosis%3A%20A%20population-based%20cohort%20study%22%2C%22creators%22%3A%5B%7B%22creatorType%22%3A%22author%22%2C%22firstName%22%3A%22Jennifer%22%2C%22lastName%22%3A%22Dykxhoorn%22%7D%2C%7B%22creatorType%22%3A%22author%22%2C%22firstName%22%3A%22Anna%20Clara%22%2C%22lastName%22%3A%22Hollander%22%7D%2C%7B%22creatorType%22%3A%22author%22%2C%22firstName%22%3A%22Glyn%22%2C%22lastName%22%3A%22Lewis%22%7D%2C%7B%22creatorType%22%3A%22author%22%2C%22firstName%22%3A%22Christina%22%2C%22lastName%22%3A%22Dalman%22%7D%2C%7B%22creatorType%22%3A%22author%22%2C%22firstName%22%3A%22James%20B.%22%2C%22lastName%22%3A%22Kirkbride%22%7D%5D%2C%22abstractNote%22%3A%22Objective%3A%20The%20determinants%20of%20increased%20psychosis%20risk%20among%20immigrants%20remain%20unclear.%20Given%20ethnic%20density%20may%20be%20protective%2C%20we%20investigated%20whether%20the%20presence%20of%20immediate%20family%2C%20or%20%5Cu201cfamily%20networks%5Cu201d%20at%20time%20of%20immigration%20was%20associated%20with%20risk%20of%20non-affective%20psychosis.%20Methods%3A%20We%20followed%20a%20cohort%20of%20migrants%20%28n%20%3D%20838%2C717%29%20to%20Sweden%2C%20born%201968%5Cu20131997%2C%20from%20their%2014%20th%20birthday%2C%20or%20earliest%20immigration%20thereafter%2C%20until%20diagnosis%20of%20non-affective%20psychosis%20%28ICD-9%5C%2FICD-10%29%2C%20emigration%2C%20death%2C%20or%202011.%20Using%20record%20linkage%2C%20we%20measured%20family%20network%20as%20the%20presence%20of%20adult%20first-degree%20relatives%20immigrating%20with%20the%20cohort%20participant%20or%20already%20residing%20in%20Sweden.%20We%20used%20Cox%20proportional%20hazards%20regression%20to%20examine%20whether%20risk%20varied%20between%20those%20migrating%20with%20family%2C%20migrating%20to%20join%20family%2C%20or%20migrating%20alone.%20Results%3A%20Migrating%20with%20immediate%20family%20was%20associated%20with%20increased%20psychosis%20risk%20amongst%20males%20compared%20to%20males%20who%20did%20not%20migrate%20with%20family%20%28adjusted%20Hazard%20Ratio%20%5BaHR%5D%3A%201.16%2C%2095%25%20CI%3A%201.00%5Cu20131.34%29.%20Migrating%20with%20family%20did%20not%20increase%20risk%20among%20females%20%28aHR%3A%200.91%2C%2095%25%20CI%3A%200.78%5Cu20131.07%29%3B%20similar%20observations%20were%20observed%20for%20males%20who%20immigrated%20to%20join%20family%20%28aHR%3A%201.35%2C%2095%25%20CI%3A%201.21%5Cu20131.51%29.%20In%20contrast%2C%20females%20who%20migrated%20alone%20were%20at%20increased%20risk%20compared%20to%20females%20who%20did%20not%20migrate%20alone%20%28aHR%3A%201.31%2C%2095%25%20CI%3A%201.11%5Cu20131.54%29.%20Conclusion%3A%20Family%20networks%20at%20the%20time%20of%20immigration%20were%20associated%20with%20differential%20patterns%20of%20non-affective%20psychotic%20disorders%20for%20males%20and%20females.%20These%20results%20suggest%20sex-specific%20differences%20in%20the%20perceived%20role%20of%20family%20networks%20during%20the%20migration%20process.%22%2C%22date%22%3A%222019-02-07%22%2C%22language%22%3A%22%22%2C%22DOI%22%3A%2210.1016%5C%2Fj.schres.2019.01.044%22%2C%22ISSN%22%3A%2215732509%22%2C%22url%22%3A%22https%3A%5C%2F%5C%2Fwww.sciencedirect.com%5C%2Fscience%5C%2Farticle%5C%2Fpii%5C%2FS0920996419300477%22%2C%22collections%22%3A%5B%22MSNB87E2%22%2C%22NERZZLYY%22%5D%2C%22dateModified%22%3A%222023-04-25T17%3A53%3A57Z%22%7D%7D%2C%7B%22key%22%3A%22PY99Y324%22%2C%22library%22%3A%7B%22id%22%3A1821817%7D%2C%22meta%22%3A%7B%22creatorSummary%22%3A%22Stafford%20et%20al.%22%2C%22parsedDate%22%3A%222019-10-19%22%2C%22numChildren%22%3A1%7D%2C%22bib%22%3A%22%3Cdiv%20class%3D%5C%22csl-bib-body%5C%22%20style%3D%5C%22line-height%3A%201.35%3B%20%5C%22%3E%5Cn%20%20%3Cdiv%20class%3D%5C%22csl-entry%5C%22%20style%3D%5C%22clear%3A%20left%3B%20%5C%22%3E%5Cn%20%20%20%20%3Cdiv%20class%3D%5C%22csl-left-margin%5C%22%20style%3D%5C%22float%3A%20left%3B%20padding-right%3A%200.5em%3B%20text-align%3A%20right%3B%20width%3A%201em%3B%5C%22%3E1.%3C%5C%2Fdiv%3E%3Cdiv%20class%3D%5C%22csl-right-inline%5C%22%20style%3D%5C%22margin%3A%200%20.4em%200%201.5em%3B%5C%22%3EStafford%20J%2C%20Howard%20R%2C%20Dalman%20C%2C%20Kirkbride%20JB.%20The%20Incidence%20of%20Nonaffective%2C%20Nonorganic%20Psychotic%20Disorders%20in%20Older%20People%3A%20A%20Population-based%20Cohort%20Study%20of%203%20Million%20People%20in%20Sweden.%20%3Ci%3ESchizophrenia%20Bulletin%3C%5C%2Fi%3E.%202019%3B45%285%29%3A1152-1160.%20%3Ca%20target%3D%27_blank%27%20href%3D%27http%3A%5C%2F%5C%2Fdoi.org%5C%2F10.1093%5C%2Fschbul%5C%2Fsby147%27%3Ehttp%3A%5C%2F%5C%2Fdoi.org%5C%2F10.1093%5C%2Fschbul%5C%2Fsby147%3C%5C%2Fa%3E%3C%5C%2Fdiv%3E%5Cn%20%20%3C%5C%2Fdiv%3E%5Cn%3C%5C%2Fdiv%3E%22%2C%22data%22%3A%7B%22itemType%22%3A%22journalArticle%22%2C%22title%22%3A%22The%20Incidence%20of%20Nonaffective%2C%20Nonorganic%20Psychotic%20Disorders%20in%20Older%20People%3A%20A%20Population-based%20Cohort%20Study%20of%203%20Million%20People%20in%20Sweden%22%2C%22creators%22%3A%5B%7B%22creatorType%22%3A%22author%22%2C%22firstName%22%3A%22Jean%22%2C%22lastName%22%3A%22Stafford%22%7D%2C%7B%22creatorType%22%3A%22author%22%2C%22firstName%22%3A%22Robert%22%2C%22lastName%22%3A%22Howard%22%7D%2C%7B%22creatorType%22%3A%22author%22%2C%22firstName%22%3A%22Christina%22%2C%22lastName%22%3A%22Dalman%22%7D%2C%7B%22creatorType%22%3A%22author%22%2C%22firstName%22%3A%22James%20B%22%2C%22lastName%22%3A%22Kirkbride%22%7D%5D%2C%22abstractNote%22%3A%22Background%3A%20There%20are%20limited%20data%20on%20the%20epidemiology%20of%20very%20late-onset%20schizophrenia-like%20psychosis%20%28VLOSLP%29%20and%20how%20this%20relates%20to%20potential%20risk%20factors%20including%20migration%2C%20sensory%20impairment%2C%20traumatic%20life%20events%2C%20and%20social%20isolation.%20Methods%3A%20We%20followed%20up%20a%20cohort%20of%203%20007%20378%20people%20living%20in%20Sweden%2C%20born%201920%5Cu20131949%2C%20from%20their%2060th%20birthday%20%28earliest%3A%20January%2015%2C%201980%29%20until%20December%2030%202011%2C%20emigration%2C%20death%2C%20or%20first%20recorded%20diagnosis%20of%20nonaffective%20psychosis.%20We%20examined%20VLOSLP%20incidence%20by%20age%2C%20sex%2C%20region%20of%20origin%2C%20income%2C%20partner%20or%20child%20death%2C%20birth%20period%2C%20and%20sensory%20impairments.%20Results%3A%20We%20identified%2014%20977%20cases%20and%20an%20overall%20incidence%20of%2037.7%20per%20100%20000%20person-years%20at-risk%20%2895%25%20CI%20%3D%2037.1%5Cu201338.3%29%2C%20with%20evidence%20that%20rates%20increased%20more%20sharply%20with%20age%20for%20women%20%28likelihood%20ratio%20test%3A%20%5Cu03c72%286%29%20%3D%2031.56%2C%20P%20%3C%20.001%29.%20After%20adjustment%20for%20confounders%2C%20rates%20of%20VLOSLP%20were%20higher%20among%20migrants%20from%20Africa%20%28hazard%20ratio%20%5BHR%5D%20%3D%202.0%2C%2095%25%20CI%20%3D%201.4%5Cu20132.7%29%2C%20North%20America%20%28HR%20%3D%201.4%2C%2095%25%20CI%20%3D%201.0%5Cu20131.9%2C%20P%20%3D%20.04%29%2C%20Europe%20%28HR%20%3D%201.3%2C%2095%25%20CI%20%3D%201.2%5Cu20131.4%29%2C%20Russian-Baltic%20regions%20%28HR%20%3D%201.6%2C%2095%25%20CI%20%3D%201.4%5Cu20131.9%29%2C%20and%20Finland%20%28HR%20%3D%201.6%2C%2095%25%20CI%20%3D%201.5%5Cu20131.7%29.%20VLOSLP%20risk%20was%20highest%20for%20those%20in%20the%20lowest%20income%20quartile%20%28HR%20%3D%203.1%2C%2095%25%20CI%20%3D%202.9%5Cu20133.3%29.%20Rates%20were%20raised%20in%20those%20whose%20partner%20died%202%20years%20before%20cohort%20exit%20%28HR%20%3D%201.1%2C%2095%25%20CI%20%3D%201.0%5Cu20131.3%2C%20P%20%3D%20.02%29%20or%20whose%20child%20died%20in%20infancy%20%28HR%20%3D%201.2%2C%2095%25%20CI%20%3D%201.0%5Cu20131.4%2C%20P%20%3D%20.05%29%2C%20those%20without%20a%20partner%20%28HR%20%3D%201.9%2C%2095%25%20CI%20%3D%201.8%5Cu20131.9%29%20or%20children%20%28HR%20%3D%202.4%2C%2095%25%20CI%20%3D%202.3%5Cu20132.5%29%2C%20and%20those%20whose%20child%20had%20a%20psychotic%20disorder%20%28HR%20%3D%202.4%2C%2095%25%20CI%20%3D%202.2%5Cu20132.6%29.%20Interpretation%3A%20We%20identified%20a%20substantial%20burden%20of%20psychosis%20incidence%20in%20old%20age%2C%20with%20a%20higher%20preponderance%20in%20women%20and%20most%20migrant%20groups.%20Life%20course%20exposure%20to%20environmental%20factors%20including%20markers%20of%20deprivation%2C%20isolation%2C%20and%20adversity%20were%20associated%20with%20VLOSLP%20risk.%22%2C%22date%22%3A%222019-10-19%22%2C%22language%22%3A%22%22%2C%22DOI%22%3A%2210.1093%5C%2Fschbul%5C%2Fsby147%22%2C%22ISSN%22%3A%220586-7614%22%2C%22url%22%3A%22https%3A%5C%2F%5C%2Facademic.oup.com%5C%2Fschizophreniabulletin%5C%2Fadvance-article%5C%2Fdoi%5C%2F10.1093%5C%2Fschbul%5C%2Fsby147%5C%2F5136924%22%2C%22collections%22%3A%5B%22MSNB87E2%22%5D%2C%22dateModified%22%3A%222023-04-20T13%3A49%3A15Z%22%7D%7D%2C%7B%22key%22%3A%22MTGRPFUL%22%2C%22library%22%3A%7B%22id%22%3A1821817%7D%2C%22meta%22%3A%7B%22creatorSummary%22%3A%22Harris%20et%20al.%22%2C%22parsedDate%22%3A%222019-11-05%22%2C%22numChildren%22%3A1%7D%2C%22bib%22%3A%22%3Cdiv%20class%3D%5C%22csl-bib-body%5C%22%20style%3D%5C%22line-height%3A%201.35%3B%20%5C%22%3E%5Cn%20%20%3Cdiv%20class%3D%5C%22csl-entry%5C%22%20style%3D%5C%22clear%3A%20left%3B%20%5C%22%3E%5Cn%20%20%20%20%3Cdiv%20class%3D%5C%22csl-left-margin%5C%22%20style%3D%5C%22float%3A%20left%3B%20padding-right%3A%200.5em%3B%20text-align%3A%20right%3B%20width%3A%201em%3B%5C%22%3E1.%3C%5C%2Fdiv%3E%3Cdiv%20class%3D%5C%22csl-right-inline%5C%22%20style%3D%5C%22margin%3A%200%20.4em%200%201.5em%3B%5C%22%3EHarris%20S%2C%20Dykxhoorn%20J%2C%20Hollander%20AC%2C%20Dalman%20C%2C%20Kirkbride%20JB.%20Substance%20use%20disorders%20in%20refugee%20and%20migrant%20groups%20in%20Sweden%3A%20A%20nationwide%20cohort%20study%20of%201.2%20million%20people.%20Alegria%20M%2C%20ed.%20%3Ci%3EPLOS%20Medicine%3C%5C%2Fi%3E.%202019%3B16%2811%29%3Ae1002944.%20%3Ca%20target%3D%27_blank%27%20href%3D%27http%3A%5C%2F%5C%2Fdoi.org%5C%2F10.1371%5C%2Fjournal.pmed.1002944%27%3Ehttp%3A%5C%2F%5C%2Fdoi.org%5C%2F10.1371%5C%2Fjournal.pmed.1002944%3C%5C%2Fa%3E%3C%5C%2Fdiv%3E%5Cn%20%20%3C%5C%2Fdiv%3E%5Cn%3C%5C%2Fdiv%3E%22%2C%22data%22%3A%7B%22itemType%22%3A%22journalArticle%22%2C%22title%22%3A%22Substance%20use%20disorders%20in%20refugee%20and%20migrant%20groups%20in%20Sweden%3A%20A%20nationwide%20cohort%20study%20of%201.2%20million%20people%22%2C%22creators%22%3A%5B%7B%22creatorType%22%3A%22author%22%2C%22firstName%22%3A%22Samantha%22%2C%22lastName%22%3A%22Harris%22%7D%2C%7B%22creatorType%22%3A%22author%22%2C%22firstName%22%3A%22Jennifer%22%2C%22lastName%22%3A%22Dykxhoorn%22%7D%2C%7B%22creatorType%22%3A%22author%22%2C%22firstName%22%3A%22Anna-Clara%22%2C%22lastName%22%3A%22Hollander%22%7D%2C%7B%22creatorType%22%3A%22author%22%2C%22firstName%22%3A%22Christina%22%2C%22lastName%22%3A%22Dalman%22%7D%2C%7B%22creatorType%22%3A%22author%22%2C%22firstName%22%3A%22James%20B.%22%2C%22lastName%22%3A%22Kirkbride%22%7D%2C%7B%22creatorType%22%3A%22editor%22%2C%22firstName%22%3A%22Margarita%22%2C%22lastName%22%3A%22Alegria%22%7D%5D%2C%22abstractNote%22%3A%22Background%20Refugees%20are%20at%20higher%20risk%20of%20some%20psychiatric%20disorders%2C%20including%20post-traumatic%20stress%20disorder%20%28PTSD%29%20and%20psychosis%2C%20compared%20with%20other%20non-refugee%20migrants%20and%20the%20majority%20population.%20However%2C%20it%20is%20unclear%20whether%20this%20also%20applies%20to%20substance%20use%20disorders%2C%20which%20we%20investigated%20in%20a%20national%20register%20cohort%20study%20in%20Sweden.%20We%20also%20investigated%20whether%20risk%20varied%20by%20region%20of%20origin%2C%20age%20at%20migration%2C%20time%20in%20Sweden%2C%20and%20diagnosis%20of%20PTSD.%20Methods%20and%20findings%20Using%20linked%20Swedish%20register%20data%2C%20we%20followed%20a%20cohort%20born%20between%201984%20and%201997%20from%20their%2014th%20birthday%20or%20arrival%20in%20Sweden%2C%20if%20later%2C%20until%20an%20International%20Classification%20of%20Diseases%2C%2010th%20revision%20%28ICD-10%29%2C%20diagnosis%20of%20substance%20use%20disorder%20%28codes%20F10.X%5Cu201319.X%29%2C%20emigration%2C%20death%2C%20or%20end%20of%20follow-up%20%2831%20December%202016%29.%20Refugee%20and%20non-refugee%20migrants%20were%20restricted%20to%20those%20from%20regions%20with%20at%20least%201%2C000%20refugees%20in%20the%20Swedish%20registers.%20We%20used%20Cox%20proportional%20hazards%20regression%20to%20estimate%20unadjusted%20and%20adjusted%20hazard%20ratios%20%28aHRs%29%20and%2095%25%20confidence%20intervals%20%28CIs%29%20in%20refugee%20and%20non-refugee%20migrants%2C%20compared%20with%20Swedish-born%20individuals%2C%20for%20all%20substance%20use%20disorders%20%28F10.X%5Cu201319.X%29%2C%20alcohol%20use%20disorders%20%28F10.X%29%2C%20cannabis%20use%20disorders%20%28F12.X%29%2C%20and%20polydrug%20use%20disorders%20%28F19.X%29.%20In%20adjusted%20analyses%2C%20we%20controlled%20for%20age%2C%20sex%2C%20birth%20year%2C%20family%20income%2C%20family%20employment%20status%2C%20population%20density%2C%20and%20PTSD%20diagnosis.%20Our%20sample%20of%201%2C241%2C901%20participants%20included%2017%2C783%20%281.4%25%29%20refugee%20and%20104%2C250%20%288.4%25%29%20non-refugee%20migrants.%20Refugees%27%20regions%20of%20origin%20were%20represented%20in%20proportions%20ranging%20from%206.0%25%20%28Eastern%20Europe%20and%20Russia%29%20to%2041.4%25%20%28Middle%20East%20and%20North%20Africa%29%3B%20proportions%20of%20non-refugee%20migrants%27%20regions%20of%20origin%20ranged%20from%2011.8%25%20%28sub-Saharan%20Africa%29%20to%2033.7%25%20%28Middle%20East%20and%20North%20Africa%29.%20These%20groups%20were%20more%20economically%20disadvantaged%20at%20cohort%20entry%20%28p%20%3C%200.001%29%20than%20the%20Swedish-born%20population.%20Refugee%20%28aHR%3A%200.52%3B%2095%25%20CI%200.46%5Cu20130.60%29%20and%20non-refugee%20%28aHR%3A%200.46%3B%2095%25%20CI%200.43%5Cu20130.49%29%20migrants%20had%20similarly%20lower%20rates%20of%20all%20substance%20use%20disorders%20compared%20with%20Swedish-born%20individuals%20%28crude%20incidence%3A%20290.2%20cases%20per%20100%2C000%20person-years%3B%2095%25%20CI%20287.3%5Cu2013293.1%29.%20Rates%20of%20substance%20use%20disorders%20in%20migrants%20converged%20to%20the%20Swedish-born%20rate%20over%20time%2C%20indicated%20by%20both%20earlier%20age%20at%20migration%20and%20longer%20time%20in%20Sweden.%20We%20observed%20similar%20patterns%20for%20alcohol%20and%20polydrug%20use%20disorders%2C%20separately%2C%20although%20differences%20in%20cannabis%20use%20were%20less%20marked%3B%20findings%20did%20not%20differ%20substantially%20by%20migrants%5Cu2019%20region%20of%20origin.%20Finally%2C%20while%20a%20PTSD%20diagnosis%20was%20over%205%20times%20more%20common%20in%20refugees%20than%20the%20Swedish-born%20population%2C%20it%20was%20more%20strongly%20associated%20with%20increased%20rates%20of%20substance%20use%20disorders%20in%20the%20Swedish-born%20population%20%28aHR%3A%207.36%3B%2095%25%20CI%206.79%5Cu20137.96%29%20than%20non-refugee%20migrants%20%28HR%3A%204.88%3B%2095%25%20CI%203.71%5Cu20136.41%3B%20likelihood%20ratio%20test%20%5BLRT%5D%3A%20p%20%3D%200.01%29.%20The%20main%20limitations%20of%20our%20study%20were%20possible%20non-differential%20or%20differential%20under-ascertainment%20%28by%20migrant%20status%29%20of%20those%20only%20seen%20via%20primary%20care%20and%20that%20our%20findings%20may%20not%20generalize%20to%20undocumented%20migrants%2C%20who%20were%20not%20part%20of%20this%20study.%20Conclusions%20Our%20findings%20suggest%20that%20lower%20rates%20of%20substance%20use%20disorders%20in%20migrants%20and%20refugees%20may%20reflect%20prevalent%20behaviors%20with%20respect%20to%20substance%20use%20in%20migrants%5Cu2019%20countries%20of%20origin%2C%20although%20this%20effect%20appeared%20to%20diminish%20over%20time%20in%20Sweden%2C%20with%20rates%20converging%20towards%20the%20substantial%20burden%20of%20substance%20use%20morbidity%20we%20observed%20in%20the%20Swedish-born%20population.%22%2C%22date%22%3A%222019-11-05%22%2C%22language%22%3A%22%22%2C%22DOI%22%3A%2210.1371%5C%2Fjournal.pmed.1002944%22%2C%22ISSN%22%3A%221549-1676%22%2C%22url%22%3A%22https%3A%5C%2F%5C%2Fdx.plos.org%5C%2F10.1371%5C%2Fjournal.pmed.1002944%22%2C%22collections%22%3A%5B%22MSNB87E2%22%2C%22NERZZLYY%22%5D%2C%22dateModified%22%3A%222023-04-25T17%3A58%3A46Z%22%7D%7D%2C%7B%22key%22%3A%22RFP37SP3%22%2C%22library%22%3A%7B%22id%22%3A1821817%7D%2C%22meta%22%3A%7B%22creatorSummary%22%3A%22Dykxhoorn%20et%20al.%22%2C%22parsedDate%22%3A%222020-03%22%2C%22numChildren%22%3A1%7D%2C%22bib%22%3A%22%3Cdiv%20class%3D%5C%22csl-bib-body%5C%22%20style%3D%5C%22line-height%3A%201.35%3B%20%5C%22%3E%5Cn%20%20%3Cdiv%20class%3D%5C%22csl-entry%5C%22%20style%3D%5C%22clear%3A%20left%3B%20%5C%22%3E%5Cn%20%20%20%20%3Cdiv%20class%3D%5C%22csl-left-margin%5C%22%20style%3D%5C%22float%3A%20left%3B%20padding-right%3A%200.5em%3B%20text-align%3A%20right%3B%20width%3A%201em%3B%5C%22%3E1.%3C%5C%2Fdiv%3E%3Cdiv%20class%3D%5C%22csl-right-inline%5C%22%20style%3D%5C%22margin%3A%200%20.4em%200%201.5em%3B%5C%22%3EDykxhoorn%20J%2C%20Lewis%20G%2C%20Hollander%20AC%2C%20Kirkbride%20JB%2C%20Dalman%20C.%20Association%20of%20neighbourhood%20migrant%20density%20and%20risk%20of%20non-affective%20psychosis%3A%20a%20national%2C%20longitudinal%20cohort%20study.%20%3Ci%3EThe%20Lancet%20Psychiatry%3C%5C%2Fi%3E.%202020%3B7%284%29%3A327-336.%20%3Ca%20target%3D%27_blank%27%20href%3D%27http%3A%5C%2F%5C%2Fdoi.org%5C%2F10.1016%5C%2FS2215-0366%2820%2930059-6%27%3Ehttp%3A%5C%2F%5C%2Fdoi.org%5C%2F10.1016%5C%2FS2215-0366%2820%2930059-6%3C%5C%2Fa%3E%3C%5C%2Fdiv%3E%5Cn%20%20%3C%5C%2Fdiv%3E%5Cn%3C%5C%2Fdiv%3E%22%2C%22data%22%3A%7B%22itemType%22%3A%22journalArticle%22%2C%22title%22%3A%22Association%20of%20neighbourhood%20migrant%20density%20and%20risk%20of%20non-affective%20psychosis%3A%20a%20national%2C%20longitudinal%20cohort%20study%22%2C%22creators%22%3A%5B%7B%22creatorType%22%3A%22author%22%2C%22firstName%22%3A%22Jennifer%22%2C%22lastName%22%3A%22Dykxhoorn%22%7D%2C%7B%22creatorType%22%3A%22author%22%2C%22firstName%22%3A%22Glyn%22%2C%22lastName%22%3A%22Lewis%22%7D%2C%7B%22creatorType%22%3A%22author%22%2C%22firstName%22%3A%22Anna%20Clara%22%2C%22lastName%22%3A%22Hollander%22%7D%2C%7B%22creatorType%22%3A%22author%22%2C%22firstName%22%3A%22James%20B.%22%2C%22lastName%22%3A%22Kirkbride%22%7D%2C%7B%22creatorType%22%3A%22author%22%2C%22firstName%22%3A%22Christina%22%2C%22lastName%22%3A%22Dalman%22%7D%5D%2C%22abstractNote%22%3A%22Background%3A%20Elevated%20risk%20of%20psychotic%20disorders%20in%20migrant%20groups%20is%20a%20public%20mental%20health%20priority.%20We%20investigated%20whether%20living%20in%20areas%20of%20high%20own-region%20migrant%20density%20was%20associated%20with%20reduced%20risk%20of%20psychotic%20disorders%20among%20migrants%20and%20their%20children%2C%20and%20whether%20generation%20status%2C%20probable%20visible%20minority%20status%2C%20or%20region-of-origin%20affected%20this%20relationship.%20Methods%3A%20We%20used%20the%20Swedish%20registers%20to%20identify%20migrants%20and%20their%20children%20born%20between%20Jan%201%2C%201982%2C%20and%20Dec%2031%2C%201996%2C%20and%20living%20in%20Sweden%20on%20or%20after%20their%2015th%20birthday.%20We%20tracked%20all%20included%20participants%20from%20age%2015%20years%20or%20date%20of%20migration%20until%20emigration%2C%20death%2C%20or%20study%20end%20%28Dec%2031%2C%202016%29.%20The%20outcome%20was%20an%20ICD-10%20diagnosis%20of%20non-affective%20psychosis%20%28F20%5Cu201329%29.%20We%20calculated%20own-region%20and%20generation-specific%20own-region%20density%20within%20the%209208%20small%20areas%20for%20market%20statistics%20neighbourhoods%20in%20Sweden%2C%20and%20estimated%20the%20relationship%20between%20density%20and%20diagnosis%20of%20non-affective%20psychotic%20disorders%20using%20multilevel%20Cox%20proportional%20hazards%20models%2C%20adjusting%20for%20individual%20confounders%20%28generation%20status%2C%20age%2C%20sex%2C%20calendar%20year%2C%20lone%20dwelling%2C%20and%20time%20since%20migration%20%5Bmigrants%20only%5D%29%2C%20family%20confounders%20%28family%20income%2C%20family%20unemployment%2C%20and%20social%20welfare%29%2C%20and%20neighbourhood%20confounders%20%28deprivation%20index%2C%20population%20density%2C%20and%20proportion%20of%20lone%20dwellings%29%2C%20and%20using%20the%20Akaike%20information%20criterion%20%28AIC%29%20to%20compare%20model%20fit.%20Findings%3A%20Of%20468%20223%20individuals%20included%20in%20the%20final%20cohort%2C%204582%20%281%5Cu00b70%25%29%20had%20non-affective%20psychotic%20disorder.%20Lower%20own-region%20migrant%20density%20was%20associated%20with%20increased%20risk%20of%20psychotic%20disorders%20among%20migrants%20%28hazard%20ratio%20%5BHR%5D%201%5Cu00b705%2C%2095%25%20CI%201%5Cu00b702%5Cu20131%5Cu00b707%20per%205%25%20decrease%29%20and%20children%20of%20migrants%20%281%5Cu00b703%2C%201%5Cu00b701%5Cu20131%5Cu00b706%29%2C%20after%20adjustment.%20These%20effects%20were%20stronger%20for%20probable%20visible%20minority%20migrants%20%281%5Cu00b707%2C%201%5Cu00b704%5Cu20131%5Cu00b711%29%2C%20including%20migrants%20from%20Asia%20%281%5Cu00b742%2C%201%5Cu00b715%5Cu20131%5Cu00b776%29%20and%20sub-Saharan%20Africa%20%281%5Cu00b728%2C%201%5Cu00b715%5Cu20131%5Cu00b744%29%2C%20but%20not%20migrants%20from%20probable%20non-visible%20minority%20backgrounds%20%280%5Cu00b799%2C%200%5Cu00b794%5Cu20131%5Cu00b704%29.%20Among%20migrants%2C%20adding%20generation%20status%20to%20the%20measure%20of%20own-region%20density%20provided%20a%20better%20fit%20to%20the%20data%20than%20overall%20own-region%20migrant%20density%20%28AIC%2036%20103%20vs%2036%20106%2C%20respectively%29%2C%20with%20a%205%25%20decrease%20in%20generation-specific%20migrant%20density%20corresponding%20to%20a%20HR%20of%201%5Cu00b707%20%281%5Cu00b704%5Cu20131%5Cu00b711%29.%20Interpretation%3A%20Migrant%20density%20was%20associated%20with%20non-affective%20psychosis%20risk%20in%20migrants%20and%20their%20children.%20Stronger%20protective%20effects%20of%20migrant%20density%20were%20found%20for%20probable%20visible%20minority%20migrants%20and%20migrants%20from%20Asia%20and%20sub-Saharan%20Africa.%20For%20migrants%2C%20this%20risk%20intersected%20with%20generation%20status.%20Together%2C%20these%20results%20suggest%20that%20this%20health%20inequality%20is%20socially%20constructed.%20Funding%3A%20Wellcome%20Trust%2C%20Royal%20Society%2C%20Mental%20Health%20Research%20UK%2C%20University%20College%20London%2C%20National%20Institute%20for%20Health%20Research%2C%20Swedish%20Research%20Council%2C%20and%20FORTE.%22%2C%22date%22%3A%222020-03%22%2C%22language%22%3A%22%22%2C%22DOI%22%3A%2210.1016%5C%2FS2215-0366%2820%2930059-6%22%2C%22ISSN%22%3A%2222150374%22%2C%22url%22%3A%22https%3A%5C%2F%5C%2Flinkinghub.elsevier.com%5C%2Fretrieve%5C%2Fpii%5C%2FS2215036620300596%22%2C%22collections%22%3A%5B%22MSNB87E2%22%2C%22EQMJ6KID%22%2C%22NERZZLYY%22%2C%227BTPHAXT%22%5D%2C%22dateModified%22%3A%222023-04-25T17%3A54%3A00Z%22%7D%7D%2C%7B%22key%22%3A%22HSVIQ5NZ%22%2C%22library%22%3A%7B%22id%22%3A1821817%7D%2C%22meta%22%3A%7B%22creatorSummary%22%3A%22Ban%20et%20al.%22%2C%22parsedDate%22%3A%222020-06-05%22%2C%22numChildren%22%3A1%7D%2C%22bib%22%3A%22%3Cdiv%20class%3D%5C%22csl-bib-body%5C%22%20style%3D%5C%22line-height%3A%201.35%3B%20%5C%22%3E%5Cn%20%20%3Cdiv%20class%3D%5C%22csl-entry%5C%22%20style%3D%5C%22clear%3A%20left%3B%20%5C%22%3E%5Cn%20%20%20%20%3Cdiv%20class%3D%5C%22csl-left-margin%5C%22%20style%3D%5C%22float%3A%20left%3B%20padding-right%3A%200.5em%3B%20text-align%3A%20right%3B%20width%3A%201em%3B%5C%22%3E1.%3C%5C%2Fdiv%3E%3Cdiv%20class%3D%5C%22csl-right-inline%5C%22%20style%3D%5C%22margin%3A%200%20.4em%200%201.5em%3B%5C%22%3EBan%20KY%2C%20Osborn%20DPJ%2C%20Hameed%20Y%2C%20et%20al.%20Personality%20disorder%20in%20an%20Early%20Intervention%20Psychosis%20cohort%3A%20Findings%20from%20the%20Social%20Epidemiology%20of%20Psychoses%20in%20East%20Anglia%20%28SEPEA%29%20study.%20Guloksuz%20S%2C%20ed.%20%3Ci%3EPLOS%20ONE%3C%5C%2Fi%3E.%202020%3B15%286%29%3Ae0234047.%20%3Ca%20target%3D%27_blank%27%20href%3D%27http%3A%5C%2F%5C%2Fdoi.org%5C%2F10.1371%5C%2Fjournal.pone.0234047%27%3Ehttp%3A%5C%2F%5C%2Fdoi.org%5C%2F10.1371%5C%2Fjournal.pone.0234047%3C%5C%2Fa%3E%3C%5C%2Fdiv%3E%5Cn%20%20%3C%5C%2Fdiv%3E%5Cn%3C%5C%2Fdiv%3E%22%2C%22data%22%3A%7B%22itemType%22%3A%22journalArticle%22%2C%22title%22%3A%22Personality%20disorder%20in%20an%20Early%20Intervention%20Psychosis%20cohort%3A%20Findings%20from%20the%20Social%20Epidemiology%20of%20Psychoses%20in%20East%20Anglia%20%28SEPEA%29%20study%22%2C%22creators%22%3A%5B%7B%22creatorType%22%3A%22author%22%2C%22firstName%22%3A%22Ka-Young%22%2C%22lastName%22%3A%22Ban%22%7D%2C%7B%22creatorType%22%3A%22author%22%2C%22firstName%22%3A%22David%20P.%20J.%22%2C%22lastName%22%3A%22Osborn%22%7D%2C%7B%22creatorType%22%3A%22author%22%2C%22firstName%22%3A%22Yasir%22%2C%22lastName%22%3A%22Hameed%22%7D%2C%7B%22creatorType%22%3A%22author%22%2C%22firstName%22%3A%22Santvana%22%2C%22lastName%22%3A%22Pandey%22%7D%2C%7B%22creatorType%22%3A%22author%22%2C%22firstName%22%3A%22Jesus%22%2C%22lastName%22%3A%22Perez%22%7D%2C%7B%22creatorType%22%3A%22author%22%2C%22firstName%22%3A%22Peter%20B.%22%2C%22lastName%22%3A%22Jones%22%7D%2C%7B%22creatorType%22%3A%22author%22%2C%22firstName%22%3A%22James%20B.%22%2C%22lastName%22%3A%22Kirkbride%22%7D%2C%7B%22creatorType%22%3A%22editor%22%2C%22firstName%22%3A%22Sinan%22%2C%22lastName%22%3A%22Guloksuz%22%7D%5D%2C%22abstractNote%22%3A%22Aim%20Personality%20Disorders%20%28PD%29%20often%20share%20clinical%20and%20phenomenological%20overlap%20with%20psychotic%20disorders%2C%20especially%20at%20onset.%20However%2C%20there%20is%20little%20research%20on%20comorbid%20PD%20among%20people%20experiencing%20first%20episode%20psychosis.%20We%20examined%20the%20prevalence%20of%20PD%20recording%20and%20its%20sociodemographic%20and%20clinical%20correlates%20in%20people%20accepted%20to%20Early%20Intervention%20in%20Psychosis%20%28EIP%29%20services.%20%20%20Methods%20Participants%20were%20aged%2016%5Cu201335%2C%20accepted%20into%206%20EIP%20services%20for%20suspected%20psychosis%2C%20as%20part%20of%20the%20Social%20Epidemiology%20of%20Psychoses%20in%20East%20Anglia%20%28SEPEA%29%20study.%20PD%20was%20recorded%20by%20clinicians%20according%20to%20ICD-10.%20Multilevel%20logistic%20regression%20was%20performed.%20%20%20Results%20Of%20798%20participants%2C%2076%20people%20%289.5%25%29%20received%20a%20clinical%20diagnosis%20of%20PD%2C%20with%20emotionally%20unstable%20PD%20%2875.0%25%2C%20N%20%3D%2057%29%20the%20most%20common%20subtype.%20In%20multivariable%20analysis%2C%20risk%20factors%20for%20PD%20included%20female%20sex%20%28odds%20ratio%20%5BOR%5D%3A%203.4%3B%2095%25%20CI%3A%202.0%5Cu20135.7%29%2C%20absence%20of%20psychotic%20disorder%20after%20acceptance%20to%20EIP%20%28OR%3A%203.0%3B%2095%25%20CI%3A%201.6%5Cu20135.5%29%2C%20more%20severe%20hallucinations%20%28OR%3A%201.6%3B%2095%25%20CI%3A%201.2%5Cu20132.1%29%2C%20and%20lower%20parental%20SES%20%28OR%3A%201.4%3B%2095%25%20CI%3A%201.1%5Cu20131.8%29.%20Compared%20with%20the%20white%20British%2C%20black%20and%20minority%20ethnic%20groups%20were%20less%20likely%20to%20receive%20a%20PD%20diagnosis%20%28OR%3A%200.3%3B%2095%25%20CI%3A%200.1%5Cu20130.7%29.%20There%20was%20no%20association%20between%20PD%20and%20neighbourhood-level%20deprivation%20or%20population-density.%20%20%20Conclusions%20Recording%20of%20a%20PD%20diagnosis%20was%20three%20times%20more%20common%20amongst%20participants%20later%20found%20not%20to%20meet%20threshold%20criteria%20for%20psychotic%20disorder%2C%20implying%20phenomenological%20overlap%20at%20referral%20which%20highlights%20difficulties%20encountered%20in%20accurate%20diagnostic%20assessment%2C%20treatment%20and%20onward%20referral.%20People%20with%20PD%20experienced%20more%20individual-level%2C%20but%20not%20neighbourhood-level%20social%20disadvantage%20in%20an%20already%20disadvantaged%20sample.%22%2C%22date%22%3A%222020-06-05%22%2C%22language%22%3A%22%22%2C%22DOI%22%3A%2210.1371%5C%2Fjournal.pone.0234047%22%2C%22ISSN%22%3A%221932-6203%22%2C%22url%22%3A%22https%3A%5C%2F%5C%2Fdx.plos.org%5C%2F10.1371%5C%2Fjournal.pone.0234047%22%2C%22collections%22%3A%5B%22MSNB87E2%22%5D%2C%22dateModified%22%3A%222023-04-19T11%3A04%3A50Z%22%7D%7D%2C%7B%22key%22%3A%22XGV36QHQ%22%2C%22library%22%3A%7B%22id%22%3A1821817%7D%2C%22meta%22%3A%7B%22creatorSummary%22%3A%22Jongsma%20et%20al.%22%2C%22parsedDate%22%3A%222021%22%2C%22numChildren%22%3A1%7D%2C%22bib%22%3A%22%3Cdiv%20class%3D%5C%22csl-bib-body%5C%22%20style%3D%5C%22line-height%3A%201.35%3B%20%5C%22%3E%5Cn%20%20%3Cdiv%20class%3D%5C%22csl-entry%5C%22%20style%3D%5C%22clear%3A%20left%3B%20%5C%22%3E%5Cn%20%20%20%20%3Cdiv%20class%3D%5C%22csl-left-margin%5C%22%20style%3D%5C%22float%3A%20left%3B%20padding-right%3A%200.5em%3B%20text-align%3A%20right%3B%20width%3A%201em%3B%5C%22%3E1.%3C%5C%2Fdiv%3E%3Cdiv%20class%3D%5C%22csl-right-inline%5C%22%20style%3D%5C%22margin%3A%200%20.4em%200%201.5em%3B%5C%22%3EJongsma%20HE%2C%20Gayer-Anderson%20C%2C%20Tarricone%20I%2C%20et%20al.%20Social%20disadvantage%2C%20linguistic%20distance%2C%20ethnic%20minority%20status%20and%20first-episode%20psychosis%3A%20Results%20from%20the%20EU-GEI%20case-control%20study.%20%3Ci%3EPsychological%20Medicine%3C%5C%2Fi%3E.%202021%3B51%282%29%3A1-13.%20%3Ca%20target%3D%27_blank%27%20href%3D%27http%3A%5C%2F%5C%2Fdoi.org%5C%2F10.1017%5C%2FS003329172000029X%27%3Ehttp%3A%5C%2F%5C%2Fdoi.org%5C%2F10.1017%5C%2FS003329172000029X%3C%5C%2Fa%3E%3C%5C%2Fdiv%3E%5Cn%20%20%3C%5C%2Fdiv%3E%5Cn%3C%5C%2Fdiv%3E%22%2C%22data%22%3A%7B%22itemType%22%3A%22journalArticle%22%2C%22title%22%3A%22Social%20disadvantage%2C%20linguistic%20distance%2C%20ethnic%20minority%20status%20and%20first-episode%20psychosis%3A%20Results%20from%20the%20EU-GEI%20case-control%20study%22%2C%22creators%22%3A%5B%7B%22creatorType%22%3A%22author%22%2C%22firstName%22%3A%22Hannah%20E.%22%2C%22lastName%22%3A%22Jongsma%22%7D%2C%7B%22creatorType%22%3A%22author%22%2C%22firstName%22%3A%22Charlotte%22%2C%22lastName%22%3A%22Gayer-Anderson%22%7D%2C%7B%22creatorType%22%3A%22author%22%2C%22firstName%22%3A%22Ilaria%22%2C%22lastName%22%3A%22Tarricone%22%7D%2C%7B%22creatorType%22%3A%22author%22%2C%22firstName%22%3A%22Eva%22%2C%22lastName%22%3A%22Velthorst%22%7D%2C%7B%22creatorType%22%3A%22author%22%2C%22firstName%22%3A%22Els%22%2C%22lastName%22%3A%22Van%20Der%20Ven%22%7D%2C%7B%22creatorType%22%3A%22author%22%2C%22firstName%22%3A%22Diego%22%2C%22lastName%22%3A%22Quattrone%22%7D%2C%7B%22creatorType%22%3A%22author%22%2C%22firstName%22%3A%22Marta%22%2C%22lastName%22%3A%22Di%20Forti%22%7D%2C%7B%22creatorType%22%3A%22author%22%2C%22firstName%22%3A%22Paulo%20Rossi%22%2C%22lastName%22%3A%22Menezes%22%7D%2C%7B%22creatorType%22%3A%22author%22%2C%22firstName%22%3A%22Christina%20Marta%22%2C%22lastName%22%3A%22Del-Ben%22%7D%2C%7B%22creatorType%22%3A%22author%22%2C%22firstName%22%3A%22Celso%22%2C%22lastName%22%3A%22Arango%22%7D%2C%7B%22creatorType%22%3A%22author%22%2C%22firstName%22%3A%22Antonio%22%2C%22lastName%22%3A%22Lasalvia%22%7D%2C%7B%22creatorType%22%3A%22author%22%2C%22firstName%22%3A%22Domenico%22%2C%22lastName%22%3A%22Berardi%22%7D%2C%7B%22creatorType%22%3A%22author%22%2C%22firstName%22%3A%22Caterina%22%2C%22lastName%22%3A%22La%20Cascia%22%7D%2C%7B%22creatorType%22%3A%22author%22%2C%22firstName%22%3A%22Julio%22%2C%22lastName%22%3A%22Bobes%22%7D%2C%7B%22creatorType%22%3A%22author%22%2C%22firstName%22%3A%22Miguel%22%2C%22lastName%22%3A%22Bernardo%22%7D%2C%7B%22creatorType%22%3A%22author%22%2C%22firstName%22%3A%22Julio%22%2C%22lastName%22%3A%22Sanju%5Cu00e1n%22%7D%2C%7B%22creatorType%22%3A%22author%22%2C%22firstName%22%3A%22Jose%20Luis%22%2C%22lastName%22%3A%22Santos%22%7D%2C%7B%22creatorType%22%3A%22author%22%2C%22firstName%22%3A%22Manuel%22%2C%22lastName%22%3A%22Arrojo%22%7D%2C%7B%22creatorType%22%3A%22author%22%2C%22firstName%22%3A%22Lieuwe%22%2C%22lastName%22%3A%22De%20Haan%22%7D%2C%7B%22creatorType%22%3A%22author%22%2C%22firstName%22%3A%22Andrea%22%2C%22lastName%22%3A%22Tortelli%22%7D%2C%7B%22creatorType%22%3A%22author%22%2C%22firstName%22%3A%22Andrei%22%2C%22lastName%22%3A%22Sz%5Cu00f6ke%22%7D%2C%7B%22creatorType%22%3A%22author%22%2C%22firstName%22%3A%22Robin%20M.%22%2C%22lastName%22%3A%22Murray%22%7D%2C%7B%22creatorType%22%3A%22author%22%2C%22firstName%22%3A%22Bart%20P.%22%2C%22lastName%22%3A%22Rutten%22%7D%2C%7B%22creatorType%22%3A%22author%22%2C%22firstName%22%3A%22Jim%22%2C%22lastName%22%3A%22Van%20Os%22%7D%2C%7B%22creatorType%22%3A%22author%22%2C%22firstName%22%3A%22Craig%22%2C%22lastName%22%3A%22Morgan%22%7D%2C%7B%22creatorType%22%3A%22author%22%2C%22firstName%22%3A%22Peter%20B.%22%2C%22lastName%22%3A%22Jones%22%7D%2C%7B%22creatorType%22%3A%22author%22%2C%22firstName%22%3A%22James%20B.%22%2C%22lastName%22%3A%22Kirkbride%22%7D%5D%2C%22abstractNote%22%3A%22BackgroundEthnic%20minority%20groups%20in%20Western%20countries%20face%20an%20increased%20risk%20of%20psychotic%20disorders.%20Causes%20of%20this%20long-standing%20public%20health%20inequality%20remain%20poorly%20understood.%20We%20investigated%20whether%20social%20disadvantage%2C%20linguistic%20distance%20and%20discrimination%20contributed%20to%20these%20patterns.MethodsWe%20used%20case-control%20data%20from%20the%20EUropean%20network%20of%20national%20schizophrenia%20networks%20studying%20Gene-Environment%20Interactions%20%28EU-GEI%29%20study%2C%20carried%20out%20in%2016%20centres%20in%20six%20countries.%20We%20recruited%201130%20cases%20and%201497%20population-based%20controls.%20Our%20main%20outcome%20measure%20was%20first-episode%20ICD-10%20psychotic%20disorder%20%28F20-F33%29%2C%20and%20exposures%20were%20ethnicity%20%28white%20majority%2C%20black%2C%20mixed%2C%20Asian%2C%20North-African%2C%20white%20minority%20and%20other%29%2C%20generational%20status%2C%20social%20disadvantage%2C%20linguistic%20distance%20and%20discrimination.%20Age%2C%20sex%2C%20paternal%20age%2C%20cannabis%20use%2C%20childhood%20trauma%20and%20parental%20history%20of%20psychosis%20were%20included%20as%20a%20priori%20confounders.%20Exposures%20and%20confounders%20were%20added%20sequentially%20to%20multivariable%20logistic%20models%2C%20following%20multiple%20imputation%20for%20missing%20data.ResultsParticipants%20from%20any%20ethnic%20minority%20background%20had%20crude%20excess%20odds%20of%20psychosis%20%5Bodds%20ratio%20%28OR%29%202.03%2C%2095%25%20confidence%20interval%20%28CI%29%201.69-2.43%5D%2C%20which%20remained%20after%20adjustment%20for%20confounders%20%28OR%201.61%2C%2095%25%20CI%201.31-1.98%29.%20This%20was%20progressively%20attenuated%20following%20further%20adjustment%20for%20social%20disadvantage%20%28OR%201.52%2C%2095%25%20CI%201.22-1.89%29%20and%20linguistic%20distance%20%28OR%201.22%2C%2095%25%20CI%200.95-1.57%29%2C%20a%20pattern%20mirrored%20in%20several%20specific%20ethnic%20groups.%20Linguistic%20distance%20and%20social%20disadvantage%20had%20stronger%20effects%20for%20first-%20A%20nd%20later-generation%20groups%2C%20respectively.ConclusionSocial%20disadvantage%20and%20linguistic%20distance%2C%20two%20potential%20markers%20of%20sociocultural%20exclusion%2C%20were%20associated%20with%20increased%20odds%20of%20psychotic%20disorder%2C%20and%20adjusting%20for%20these%20led%20to%20equivocal%20risk%20between%20several%20ethnic%20minority%20groups%20and%20the%20white%20majority.%22%2C%22date%22%3A%222021%22%2C%22language%22%3A%22%22%2C%22DOI%22%3A%2210.1017%5C%2FS003329172000029X%22%2C%22ISSN%22%3A%2214698978%22%2C%22url%22%3A%22https%3A%5C%2F%5C%2Fwww.cambridge.org%5C%2Fcore%5C%2Fproduct%5C%2Fidentifier%5C%2FS003329172000029X%5C%2Ftype%5C%2Fjournal_article%22%2C%22collections%22%3A%5B%22MSNB87E2%22%2C%22EQMJ6KID%22%2C%22NERZZLYY%22%2C%22KN6QCGHP%22%5D%2C%22dateModified%22%3A%222023-04-25T18%3A00%3A57Z%22%7D%7D%2C%7B%22key%22%3A%22QLFUBA3F%22%2C%22library%22%3A%7B%22id%22%3A1821817%7D%2C%22meta%22%3A%7B%22creatorSummary%22%3A%22Fox%20et%20al.%22%2C%22parsedDate%22%3A%222021%22%2C%22numChildren%22%3A1%7D%2C%22bib%22%3A%22%3Cdiv%20class%3D%5C%22csl-bib-body%5C%22%20style%3D%5C%22line-height%3A%201.35%3B%20%5C%22%3E%5Cn%20%20%3Cdiv%20class%3D%5C%22csl-entry%5C%22%20style%3D%5C%22clear%3A%20left%3B%20%5C%22%3E%5Cn%20%20%20%20%3Cdiv%20class%3D%5C%22csl-left-margin%5C%22%20style%3D%5C%22float%3A%20left%3B%20padding-right%3A%200.5em%3B%20text-align%3A%20right%3B%20width%3A%201em%3B%5C%22%3E1.%3C%5C%2Fdiv%3E%3Cdiv%20class%3D%5C%22csl-right-inline%5C%22%20style%3D%5C%22margin%3A%200%20.4em%200%201.5em%3B%5C%22%3EFox%20V%2C%20Dalman%20C%2C%20Dal%20H%2C%20Hollander%20AC%2C%20Kirkbride%20JB%2C%20Pitman%20A.%20Suicide%20risk%20in%20people%20with%20post-traumatic%20stress%20disorder%3A%20A%20cohort%20study%20of%203.1%20million%20people%20in%20Sweden.%20%3Ci%3EJournal%20of%20Affective%20Disorders%3C%5C%2Fi%3E.%202021%3B279%3A609-616.%20%3Ca%20target%3D%27_blank%27%20href%3D%27http%3A%5C%2F%5C%2Fdoi.org%5C%2F10.1016%5C%2Fj.jad.2020.10.009%27%3Ehttp%3A%5C%2F%5C%2Fdoi.org%5C%2F10.1016%5C%2Fj.jad.2020.10.009%3C%5C%2Fa%3E%3C%5C%2Fdiv%3E%5Cn%20%20%3C%5C%2Fdiv%3E%5Cn%3C%5C%2Fdiv%3E%22%2C%22data%22%3A%7B%22itemType%22%3A%22journalArticle%22%2C%22title%22%3A%22Suicide%20risk%20in%20people%20with%20post-traumatic%20stress%20disorder%3A%20A%20cohort%20study%20of%203.1%20million%20people%20in%20Sweden%22%2C%22creators%22%3A%5B%7B%22creatorType%22%3A%22author%22%2C%22firstName%22%3A%22Verity%22%2C%22lastName%22%3A%22Fox%22%7D%2C%7B%22creatorType%22%3A%22author%22%2C%22firstName%22%3A%22Christina%22%2C%22lastName%22%3A%22Dalman%22%7D%2C%7B%22creatorType%22%3A%22author%22%2C%22firstName%22%3A%22Henrik%22%2C%22lastName%22%3A%22Dal%22%7D%2C%7B%22creatorType%22%3A%22author%22%2C%22firstName%22%3A%22Anna-Clara%22%2C%22lastName%22%3A%22Hollander%22%7D%2C%7B%22creatorType%22%3A%22author%22%2C%22firstName%22%3A%22James%20B.%22%2C%22lastName%22%3A%22Kirkbride%22%7D%2C%7B%22creatorType%22%3A%22author%22%2C%22firstName%22%3A%22Alexandra%22%2C%22lastName%22%3A%22Pitman%22%7D%5D%2C%22abstractNote%22%3A%22%22%2C%22date%22%3A%2201%5C%2F2021%22%2C%22language%22%3A%22en%22%2C%22DOI%22%3A%2210.1016%5C%2Fj.jad.2020.10.009%22%2C%22ISSN%22%3A%2201650327%22%2C%22url%22%3A%22https%3A%5C%2F%5C%2Flinkinghub.elsevier.com%5C%2Fretrieve%5C%2Fpii%5C%2FS0165032720328536%22%2C%22collections%22%3A%5B%22MSNB87E2%22%5D%2C%22dateModified%22%3A%222023-04-19T12%3A49%3A03Z%22%7D%7D%2C%7B%22key%22%3A%22FGZCSMGR%22%2C%22library%22%3A%7B%22id%22%3A1821817%7D%2C%22meta%22%3A%7B%22creatorSummary%22%3A%22Katsampa%20et%20al.%22%2C%22parsedDate%22%3A%222021-03-15%22%2C%22numChildren%22%3A1%7D%2C%22bib%22%3A%22%3Cdiv%20class%3D%5C%22csl-bib-body%5C%22%20style%3D%5C%22line-height%3A%201.35%3B%20%5C%22%3E%5Cn%20%20%3Cdiv%20class%3D%5C%22csl-entry%5C%22%20style%3D%5C%22clear%3A%20left%3B%20%5C%22%3E%5Cn%20%20%20%20%3Cdiv%20class%3D%5C%22csl-left-margin%5C%22%20style%3D%5C%22float%3A%20left%3B%20padding-right%3A%200.5em%3B%20text-align%3A%20right%3B%20width%3A%201em%3B%5C%22%3E1.%3C%5C%2Fdiv%3E%3Cdiv%20class%3D%5C%22csl-right-inline%5C%22%20style%3D%5C%22margin%3A%200%20.4em%200%201.5em%3B%5C%22%3EKatsampa%20D%2C%20Akther%20SF%2C%20Hollander%20AC%2C%20Dal%20H%2C%20Dalman%20C%2C%20Kirkbride%20JB.%20Inequalities%20in%20psychiatric%20service%20use%20and%20mortality%20by%20migrant%20status%20following%20a%20first%20diagnosis%20of%20psychotic%20disorder%3A%20a%20Swedish%20cohort%20study%20of%201.3m%20people.%20%3Ci%3ESchizophrenia%20Bulletin%20Open%3C%5C%2Fi%3E.%202021%3B2%281%29%3Asgab009.%20%3Ca%20target%3D%27_blank%27%20href%3D%27http%3A%5C%2F%5C%2Fdoi.org%5C%2F10.1093%5C%2Fschizbullopen%5C%2Fsgab009%27%3Ehttp%3A%5C%2F%5C%2Fdoi.org%5C%2F10.1093%5C%2Fschizbullopen%5C%2Fsgab009%3C%5C%2Fa%3E%3C%5C%2Fdiv%3E%5Cn%20%20%3C%5C%2Fdiv%3E%5Cn%3C%5C%2Fdiv%3E%22%2C%22data%22%3A%7B%22itemType%22%3A%22journalArticle%22%2C%22title%22%3A%22Inequalities%20in%20psychiatric%20service%20use%20and%20mortality%20by%20migrant%20status%20following%20a%20first%20diagnosis%20of%20psychotic%20disorder%3A%20a%20Swedish%20cohort%20study%20of%201.3m%20people%22%2C%22creators%22%3A%5B%7B%22creatorType%22%3A%22author%22%2C%22firstName%22%3A%22Dafni%22%2C%22lastName%22%3A%22Katsampa%22%7D%2C%7B%22creatorType%22%3A%22author%22%2C%22firstName%22%3A%22Syeda%20F%22%2C%22lastName%22%3A%22Akther%22%7D%2C%7B%22creatorType%22%3A%22author%22%2C%22firstName%22%3A%22Anna-Clara%22%2C%22lastName%22%3A%22Hollander%22%7D%2C%7B%22creatorType%22%3A%22author%22%2C%22firstName%22%3A%22Henrik%22%2C%22lastName%22%3A%22Dal%22%7D%2C%7B%22creatorType%22%3A%22author%22%2C%22firstName%22%3A%22Christina%22%2C%22lastName%22%3A%22Dalman%22%7D%2C%7B%22creatorType%22%3A%22author%22%2C%22firstName%22%3A%22James%20B%22%2C%22lastName%22%3A%22Kirkbride%22%7D%5D%2C%22abstractNote%22%3A%22It%20is%20unclear%20whether%20inequalities%20in%20mental%20healthcare%20and%20mortality%20following%20the%20onset%20of%20psychosis%20exist%20by%20migrant%20status%20and%20region-of-origin.%20We%20investigated%20whether%20%28i%29%20mortality%20%28including%20by%20major%20causes%20of%20death%29%3B%20%28ii%29%20admission%20type%20%28in-%20or%20out-patient%29%2C%20and%3B%20%28iii%29%20in-patient%20length%20of%20stay%20at%20first%20diagnosis%20for%20psychotic%20disorder%20presentation%2C%20and%3B%20%28iv%29%20time-to-readmission%20for%20psychotic%20disorder%20differed%20for%20refugees%2C%20non-refugee%20migrants%20and%20by%20region-of-origin.%20We%20established%20a%20cohort%20of%201%2C335%2C192%20people%20born%201984-1997%20and%20living%20in%20Sweden%20from%201st%20January%201998%2C%20followed%20from%20their%2014%20th%20birthday%20or%20arrival%20to%20Sweden%2C%20until%20death%2C%20emigration%2C%20or%2031%20December%202016.People%20with%20ICD-10%20psychotic%20disorder%20%28F20-33%3B%20N%3D9%2C399%29%20were%206.7%20%2895%25CI%3A%205.9-7.6%29%20times%20more%20likely%20to%20die%20than%20the%20general%20population%2C%20but%20this%20did%20not%20vary%20by%20migrant%20status%20%28p%3D0.15%29%20or%20region-of-origin%20%28p%3D0.31%29.%20This%20mortality%20gap%20was%20most%20pronounced%20for%20suicide%20%28adjusted%20hazard%20ratio%20%5BaHR%5D%3A%2012.2%3B%2095%25%20CI%3A%2010.4-14.4%29%2C%20but%20persisted%20for%20deaths%20from%20other%20external%20%28aHR%3A%205.1%3B%2095%25CI%3A%204.0-6.4%29%20and%20natural%20causes%20%28aHR%3A%202.3%3B%2095%25CI%3A%201.6-3.3%29.%20Non-refugee%20%28adjusted%20odds%20ratio%20%5BaOR%5D%3A%201.4%2C%2095%25CI%3A%201.2-1.6%29%20and%20refugee%20migrants%20%28aOR%3A%201.4%2C%2095%25CI%3A%201.1-1.8%29%20were%20more%20likely%20to%20receive%20inpatient%20care%20at%20first%20diagnosis.%20No%20differences%20in%20inpatient%20length%20of%20stay%20at%20first%20diagnosis%20were%20observed.%20Sub-Saharan%20African%20migrants%20with%20psychotic%20disorder%20were%20readmitted%20more%20quickly%20than%20their%20Swedish-born%20counterparts%20%28adjusted%20sub-HR%3A%201.2%3B%2095%25CI%3A%201.1-1.4%29.%20Our%20findings%20highlight%20the%20need%20to%20understand%20the%20drivers%20of%20disparities%20in%20psychosis%20treatment%20and%20the%20mortality%20gap%20experienced%20by%20all%20people%20with%20disorder%2C%20irrespective%20of%20migrant%20status%20or%20region-of-origin.%22%2C%22date%22%3A%222021-03-15%22%2C%22language%22%3A%22%22%2C%22DOI%22%3A%2210.1093%5C%2Fschizbullopen%5C%2Fsgab009%22%2C%22ISSN%22%3A%222632-7899%22%2C%22url%22%3A%22https%3A%5C%2F%5C%2Facademic.oup.com%5C%2Fschizbullopen%5C%2Fadvance-article%5C%2Fdoi%5C%2F10.1093%5C%2Fschizbullopen%5C%2Fsgab009%5C%2F6172069%22%2C%22collections%22%3A%5B%22MSNB87E2%22%5D%2C%22dateModified%22%3A%222023-04-20T11%3A21%3A46Z%22%7D%7D%2C%7B%22key%22%3A%22RR5E5X6X%22%2C%22library%22%3A%7B%22id%22%3A1821817%7D%2C%22meta%22%3A%7B%22creatorSummary%22%3A%22Terhune%20et%20al.%22%2C%22parsedDate%22%3A%222022-06-24%22%2C%22numChildren%22%3A1%7D%2C%22bib%22%3A%22%3Cdiv%20class%3D%5C%22csl-bib-body%5C%22%20style%3D%5C%22line-height%3A%201.35%3B%20%5C%22%3E%5Cn%20%20%3Cdiv%20class%3D%5C%22csl-entry%5C%22%20style%3D%5C%22clear%3A%20left%3B%20%5C%22%3E%5Cn%20%20%20%20%3Cdiv%20class%3D%5C%22csl-left-margin%5C%22%20style%3D%5C%22float%3A%20left%3B%20padding-right%3A%200.5em%3B%20text-align%3A%20right%3B%20width%3A%201em%3B%5C%22%3E1.%3C%5C%2Fdiv%3E%3Cdiv%20class%3D%5C%22csl-right-inline%5C%22%20style%3D%5C%22margin%3A%200%20.4em%200%201.5em%3B%5C%22%3ETerhune%20J%2C%20Dykxhoorn%20J%2C%20Mackay%20E%2C%20Hollander%20AC%2C%20Kirkbride%20JB%2C%20Dalman%20C.%20Migrant%20status%20and%20risk%20of%20compulsory%20admission%20at%20first%20diagnosis%20of%20psychotic%20disorder%3A%20A%20population-based%20cohort%20study%20in%20Sweden.%20%3Ci%3EPsychological%20Medicine%3C%5C%2Fi%3E.%202022%3B52%282%29%3A362-371.%20%3Ca%20target%3D%27_blank%27%20href%3D%27http%3A%5C%2F%5C%2Fdoi.org%5C%2F10.1017%5C%2FS0033291720002068%27%3Ehttp%3A%5C%2F%5C%2Fdoi.org%5C%2F10.1017%5C%2FS0033291720002068%3C%5C%2Fa%3E%3C%5C%2Fdiv%3E%5Cn%20%20%3C%5C%2Fdiv%3E%5Cn%3C%5C%2Fdiv%3E%22%2C%22data%22%3A%7B%22itemType%22%3A%22journalArticle%22%2C%22title%22%3A%22Migrant%20status%20and%20risk%20of%20compulsory%20admission%20at%20first%20diagnosis%20of%20psychotic%20disorder%3A%20A%20population-based%20cohort%20study%20in%20Sweden%22%2C%22creators%22%3A%5B%7B%22creatorType%22%3A%22author%22%2C%22firstName%22%3A%22J.%22%2C%22lastName%22%3A%22Terhune%22%7D%2C%7B%22creatorType%22%3A%22author%22%2C%22firstName%22%3A%22J.%22%2C%22lastName%22%3A%22Dykxhoorn%22%7D%2C%7B%22creatorType%22%3A%22author%22%2C%22firstName%22%3A%22E.%22%2C%22lastName%22%3A%22Mackay%22%7D%2C%7B%22creatorType%22%3A%22author%22%2C%22firstName%22%3A%22A.%20C.%22%2C%22lastName%22%3A%22Hollander%22%7D%2C%7B%22creatorType%22%3A%22author%22%2C%22firstName%22%3A%22J.%20B.%22%2C%22lastName%22%3A%22Kirkbride%22%7D%2C%7B%22creatorType%22%3A%22author%22%2C%22firstName%22%3A%22C.%22%2C%22lastName%22%3A%22Dalman%22%7D%5D%2C%22abstractNote%22%3A%22BackgroundMinority%20ethnic%20and%20migrant%20groups%20face%20an%20elevated%20risk%20of%20compulsory%20admission%20for%20mental%20illness.%20There%20are%20overlapping%20cultural%2C%20socio-demographic%2C%20and%20structural%20explanations%20for%20this%20risk%20that%20require%20further%20investigation.MethodsBy%20linking%20Swedish%20national%20register%20data%2C%20we%20established%20a%20cohort%20of%20persons%20first%20diagnosed%20with%20a%20psychotic%20disorder%20between%202001%20and%202016.%20We%20used%20multilevel%20mixed-effects%20logistic%20modelling%20to%20investigate%20variation%20in%20compulsory%20admission%20at%20first%20diagnosis%20of%20psychosis%20across%20migrant%20and%20Swedish-born%20groups%20with%20individual%20and%20neighbourhood-level%20covariates.ResultsOur%20cohort%20included%2012%20000%20individuals%2C%20with%201298%20%2810.8%25%29%20admitted%20compulsorily.%20In%20an%20unadjusted%20model%2C%20being%20a%20migrant%20%5Bodds%20ratio%20%28OR%29%201.48%3B%2095%25%20confidence%20interval%20%28CI%29%201.26-1.73%5D%20or%20child%20of%20a%20migrant%20%28OR%201.27%3B%2095%25%20CI%201.10-1.47%29%20increased%20risk%20of%20compulsory%20admission.%20However%20after%20multivariable%20modelling%2C%20region-of-origin%20provided%20a%20better%20fit%20to%20the%20data%20than%20migrant%20status%3B%20excess%20risk%20of%20compulsory%20admission%20was%20elevated%20for%20individuals%20from%20sub-Saharan%20African%20%28OR%201.94%3B%2095%25%20CI%201.51-2.49%29%2C%20Middle%20Eastern%20and%20North%20African%20%28OR%201.46%3B%2095%25%20CI%201.17-1.81%29%2C%20non-Nordic%20European%20%28OR%201.27%3B%2095%25%20CI%201.01-1.61%29%2C%20and%20mixed%20Swedish-Nordic%20backgrounds%20%28OR%201.33%3B%2095%25%20CI%201.03-1.72%29.%20Risk%20of%20compulsory%20admission%20was%20greater%20in%20more%20densely%20populated%20neighbourhoods%20%5BOR%20per%20standard%20deviation%20%28s.d.%29%20increase%20in%20the%20exposure%3A%201.12%2C%2095%25%20CI%201.06-1.18%5D%2C%20an%20effect%20that%20appeared%20to%20be%20driven%20by%20own-region%20migrant%20density%20%28OR%20per%20s.d.%20increase%20in%20exposure%3A%201.12%3B%2095%25%20CI%201.02-1.24%29.ConclusionsInequalities%20in%20the%20risk%20of%20compulsory%20admission%20by%20migrant%20status%2C%20region-of-origin%2C%20urban%20living%20and%20own-region%20migrant%20density%20highlight%20discernible%20factors%20which%20raise%20barriers%20to%20equitable%20care%20and%20provide%20potential%20targets%20for%20intervention.%22%2C%22date%22%3A%222022-06-24%22%2C%22language%22%3A%22%22%2C%22DOI%22%3A%2210.1017%5C%2FS0033291720002068%22%2C%22ISSN%22%3A%2214698978%22%2C%22url%22%3A%22https%3A%5C%2F%5C%2Fwww.cambridge.org%5C%2Fcore%5C%2Fproduct%5C%2Fidentifier%5C%2FS0033291720002068%5C%2Ftype%5C%2Fjournal_article%22%2C%22collections%22%3A%5B%22MSNB87E2%22%5D%2C%22dateModified%22%3A%222023-04-20T13%3A52%3A18Z%22%7D%7D%2C%7B%22key%22%3A%22B29W8B5Y%22%2C%22library%22%3A%7B%22id%22%3A1821817%7D%2C%22meta%22%3A%7B%22creatorSummary%22%3A%22Spyridonidis%20et%20al.%22%2C%22parsedDate%22%3A%222022-07-12%22%2C%22numChildren%22%3A2%7D%2C%22bib%22%3A%22%3Cdiv%20class%3D%5C%22csl-bib-body%5C%22%20style%3D%5C%22line-height%3A%201.35%3B%20%5C%22%3E%5Cn%20%20%3Cdiv%20class%3D%5C%22csl-entry%5C%22%20style%3D%5C%22clear%3A%20left%3B%20%5C%22%3E%5Cn%20%20%20%20%3Cdiv%20class%3D%5C%22csl-left-margin%5C%22%20style%3D%5C%22float%3A%20left%3B%20padding-right%3A%200.5em%3B%20text-align%3A%20right%3B%20width%3A%201em%3B%5C%22%3E1.%3C%5C%2Fdiv%3E%3Cdiv%20class%3D%5C%22csl-right-inline%5C%22%20style%3D%5C%22margin%3A%200%20.4em%200%201.5em%3B%5C%22%3ESpyridonidis%20S%2C%20Dykxhoorn%20J%2C%20Hollander%20AC%2C%20Dalman%20C%2C%20Kirkbride%20JB.%20Neighborhood-level%20predictors%20of%20age-at-first-diagnosis%20of%20psychotic%20disorders%3A%20a%20Swedish%20register-based%20cohort%20study.%20%3Ci%3ESchizophrenia%20Bulletin%20Open%3C%5C%2Fi%3E.%202022%3B3%281%29%3Asgac045.%20%3Ca%20target%3D%27_blank%27%20href%3D%27http%3A%5C%2F%5C%2Fdoi.org%5C%2F10.1093%5C%2FSCHIZBULLOPEN%5C%2FSGAC045%27%3Ehttp%3A%5C%2F%5C%2Fdoi.org%5C%2F10.1093%5C%2FSCHIZBULLOPEN%5C%2FSGAC045%3C%5C%2Fa%3E%3C%5C%2Fdiv%3E%5Cn%20%20%3C%5C%2Fdiv%3E%5Cn%3C%5C%2Fdiv%3E%22%2C%22data%22%3A%7B%22itemType%22%3A%22journalArticle%22%2C%22title%22%3A%22Neighborhood-level%20predictors%20of%20age-at-first-diagnosis%20of%20psychotic%20disorders%3A%20a%20Swedish%20register-based%20cohort%20study%22%2C%22creators%22%3A%5B%7B%22creatorType%22%3A%22author%22%2C%22firstName%22%3A%22Spyros%22%2C%22lastName%22%3A%22Spyridonidis%22%7D%2C%7B%22creatorType%22%3A%22author%22%2C%22firstName%22%3A%22Jennifer%22%2C%22lastName%22%3A%22Dykxhoorn%22%7D%2C%7B%22creatorType%22%3A%22author%22%2C%22firstName%22%3A%22Anna-Clara%22%2C%22lastName%22%3A%22Hollander%22%7D%2C%7B%22creatorType%22%3A%22author%22%2C%22firstName%22%3A%22Christina%22%2C%22lastName%22%3A%22Dalman%22%7D%2C%7B%22creatorType%22%3A%22author%22%2C%22firstName%22%3A%22James%20B%22%2C%22lastName%22%3A%22Kirkbride%22%7D%5D%2C%22abstractNote%22%3A%22%3Cp%3EThe%20relationship%20between%20neighborhood-level%20factors%20and%20the%20incidence%20of%20psychotic%20disorders%20is%20well%20established.%20However%2C%20it%20is%20unclear%20whether%20neighborhood%20characteristics%20are%20also%20associated%20with%20age-at-first-diagnosis%20of%20these%20disorders.%20We%20used%20linked%20Swedish%20register%20data%20to%20identify%20a%20cohort%20of%20persons%20first%20diagnosed%20with%20an%20ICD-10%20non-affective%20or%20affective%20psychotic%20disorder%20%28F20-33%29%20between%201997%20and%202016.%20Using%20multilevel%20mixed-effect%20linear%20modelling%2C%20we%20investigated%20whether%20neighborhood%20deprivation%20and%20population%20density%20at%20birth%20were%20associated%20with%20age-at-first%20diagnosis%20of%20a%20psychotic%20disorder.%20Our%20final%20cohort%20included%2013%2C440%20individuals%2C%20with%20a%20median%20age-at-first-diagnosis%20of%2021.8%20years%20for%20women%20%28interquartile%20range%20%5BIQR%5D%3A%2019.0-25.5%29%20and%2022.9%20years%20for%20men%20%28IQR%3A%2020.1-26.1%3B%20p%26amp%3Blt%3B.0001%29.%20In%20an%20unadjusted%20model%2C%20we%20found%20no%20evidence%20of%20an%20association%20between%20neighborhood%20deprivation%20and%20age-at-first-diagnosis%20of%20psychotic%20disorder%20%28p%3D.07%29.%20However%2C%20after%20multivariable%20adjustment%2C%20age-at-first-diagnosis%20increased%20by%20.13%20years%20%2895%25%20CI%3A%20.05%20to%20.21%3B%20p%3D.002%29%20for%20a%20one%20standard%20deviation%20increase%20in%20neighborhood%20deprivation.%20This%20was%20equivalent%20to%20a%20later%20diagnosis%20of%2047%20days%20%2895%25%20CI%3A%2018%20to%2077%29.%20We%20found%20no%20evidence%20of%20a%20different%20relationship%20for%20non-affective%20versus%20affective%20psychoses%20%28LRT%20%5Cu03c72%281%29%20%3D%20.14%3B%20p%3D.71%29.%20Population%20density%20was%20not%20associated%20with%20age-at-first-diagnosis%20in%20unadjusted%20%28p%3D.81%29%20or%20adjusted%20%28p%3D.85%29%20models.%20Later%20age-at-first-diagnosis%20for%20individuals%20born%20in%20more%20deprived%20neighborhoods%20suggests%20structural%20barriers%20to%20accessing%20equitable%20psychiatric%20care.%3C%5C%2Fp%3E%22%2C%22date%22%3A%222022-07-12%22%2C%22language%22%3A%22%22%2C%22DOI%22%3A%2210.1093%5C%2FSCHIZBULLOPEN%5C%2FSGAC045%22%2C%22ISSN%22%3A%222632-7899%22%2C%22url%22%3A%22https%3A%5C%2F%5C%2Facademic.oup.com%5C%2Fschizbullopen%5C%2Fadvance-article%5C%2Fdoi%5C%2F10.1093%5C%2Fschizbullopen%5C%2Fsgac045%5C%2F6640228%22%2C%22collections%22%3A%5B%22MSNB87E2%22%5D%2C%22dateModified%22%3A%222023-04-20T13%3A48%3A36Z%22%7D%7D%2C%7B%22key%22%3A%22K5MH3FZU%22%2C%22library%22%3A%7B%22id%22%3A1821817%7D%2C%22meta%22%3A%7B%22creatorSummary%22%3A%22Stafford%20et%20al.%22%2C%22parsedDate%22%3A%222023-05-25%22%2C%22numChildren%22%3A1%7D%2C%22bib%22%3A%22%3Cdiv%20class%3D%5C%22csl-bib-body%5C%22%20style%3D%5C%22line-height%3A%201.35%3B%20%5C%22%3E%5Cn%20%20%3Cdiv%20class%3D%5C%22csl-entry%5C%22%20style%3D%5C%22clear%3A%20left%3B%20%5C%22%3E%5Cn%20%20%20%20%3Cdiv%20class%3D%5C%22csl-left-margin%5C%22%20style%3D%5C%22float%3A%20left%3B%20padding-right%3A%200.5em%3B%20text-align%3A%20right%3B%20width%3A%201em%3B%5C%22%3E1.%3C%5C%2Fdiv%3E%3Cdiv%20class%3D%5C%22csl-right-inline%5C%22%20style%3D%5C%22margin%3A%200%20.4em%200%201.5em%3B%5C%22%3EStafford%20J%2C%20Dykxhoorn%20J%2C%20Sommerlad%20A%2C%20Dalman%20C%2C%20Kirkbride%20JB%2C%20Howard%20R.%20Association%20between%20risk%20of%20dementia%20and%20very%20late-onset%20schizophrenia-like%20psychosis%3A%20a%20Swedish%20population-based%20cohort%20study.%20%3Ci%3EPsychological%20Medicine%3C%5C%2Fi%3E.%202023%3B53%283%29%3A750-758.%20%3Ca%20target%3D%27_blank%27%20href%3D%27http%3A%5C%2F%5C%2Fdoi.org%5C%2F10.1017%5C%2Fs0033291721002099%27%3Ehttp%3A%5C%2F%5C%2Fdoi.org%5C%2F10.1017%5C%2Fs0033291721002099%3C%5C%2Fa%3E%3C%5C%2Fdiv%3E%5Cn%20%20%3C%5C%2Fdiv%3E%5Cn%3C%5C%2Fdiv%3E%22%2C%22data%22%3A%7B%22itemType%22%3A%22journalArticle%22%2C%22title%22%3A%22Association%20between%20risk%20of%20dementia%20and%20very%20late-onset%20schizophrenia-like%20psychosis%3A%20a%20Swedish%20population-based%20cohort%20study%22%2C%22creators%22%3A%5B%7B%22creatorType%22%3A%22author%22%2C%22firstName%22%3A%22J.%22%2C%22lastName%22%3A%22Stafford%22%7D%2C%7B%22creatorType%22%3A%22author%22%2C%22firstName%22%3A%22J.%22%2C%22lastName%22%3A%22Dykxhoorn%22%7D%2C%7B%22creatorType%22%3A%22author%22%2C%22firstName%22%3A%22A.%22%2C%22lastName%22%3A%22Sommerlad%22%7D%2C%7B%22creatorType%22%3A%22author%22%2C%22firstName%22%3A%22C.%22%2C%22lastName%22%3A%22Dalman%22%7D%2C%7B%22creatorType%22%3A%22author%22%2C%22firstName%22%3A%22J.%20B.%22%2C%22lastName%22%3A%22Kirkbride%22%7D%2C%7B%22creatorType%22%3A%22author%22%2C%22firstName%22%3A%22R.%22%2C%22lastName%22%3A%22Howard%22%7D%5D%2C%22abstractNote%22%3A%22Background.%20Although%20the%20incidence%20of%20psychotic%20disorders%20among%20older%20people%20is%20substantial%20%2C%20little%20is%20known%20about%20the%20association%20with%20subsequent%20dementia.%20We%20aimed%20to%20examine%20the%20rate%20of%20dementia%20diagnosis%20in%20individuals%20with%20very%20late-onset%20schizophrenia-like%20psychosis%20%28VLOSLP%29%20compared%20to%20those%20without%20VLOSLP.%20Methods.%20Using%20Swedish%20population%20register%20data%2C%20we%20established%20a%20cohort%20of%2015%20409%20participants%20with%20VLOSLP%20matched%20by%20age%20and%20calendar%20period%20to%20154%20090%20individuals%20without%20VLOSLP.%20Participants%20were%20born%20between%201920%20and%201949%20and%20followed%20from%20their%20date%20of%20first%20International%20Classification%20of%20Diseases%20%5BICD%5D%2C%20Revisions%208-10%20%28ICD-8%5C%2F9%5C%2F10%29%20non-affective%20psychotic%20disorder%20diagnosis%20after%20age%2060%20years%20old%20%28or%20the%20same%20date%20for%20matched%20participants%29%20until%20the%20end%20of%20follow-up%20%2830th%20December%202011%29%2C%20emigration%2C%20death%2C%20or%20first%20recorded%20ICD-8%5C%2F%209%5C%2F10%20dementia%20diagnosis.%20Results.%20We%20found%20a%20substantially%20higher%20rate%20of%20dementia%20in%20individuals%20with%20VLOSLP%20%5Bhazard%20ratio%20%28HR%29%3A%204.22%2C%2095%25%20confidence%20interval%20%2895%25%20CI%29%204.05-4.41%5D.%20Median%20time-to-dementia-diagnosis%20was%2075%25%20shorter%20in%20those%20with%20VLOSLP%20%28time%20ratio%3A%200.25%2C%2095%25%20CI%200.24-0.26%29.%20This%20association%20was%20strongest%20in%20the%20first%20year%20following%20VLOSLP%20diagnosis%2C%20and%20attenuated%20over%20time%2C%20although%20dementia%20rates%20remained%20higher%20in%20participants%20with%20VLOSLP%20for%20up%20to%2020%20years%20of%20follow-up.%20This%20association%20remained%20after%20accounting%20for%20potential%20misdiagnosis%20%282-year%20wash-out%20HR%3A%202.22%2C%2095%25%20CI%202.10-2.36%29%2C%20ascertainment%20bias%20%28HR%3A%202.89%2C%2095%25%20CI%202.75-3.04%29%2C%20and%20differing%20mortality%20patterns%20between%20groups%20%28subdistribution%20HR%3A%202.89%2C%2095%25%20CI%202.77-3.03%29.%20Conclusions.%20Our%20findings%20demonstrate%20that%20individuals%20with%20VLOSLP%20represent%20a%20high-risk%20group%20for%20subsequent%20dementia.%20This%20may%20be%20due%20to%20early%20prodromal%20changes%20for%20some%20individuals%20%2C%20highlighting%20the%20importance%20of%20ongoing%20symptom%20monitoring%20in%20people%20with%20VLOSLP.%22%2C%22date%22%3A%222023-05-25%22%2C%22language%22%3A%22%22%2C%22DOI%22%3A%2210.1017%5C%2Fs0033291721002099%22%2C%22ISSN%22%3A%220033-2917%22%2C%22url%22%3A%22https%3A%5C%2F%5C%2Fwww.cambridge.org%5C%2Fcore%5C%2Fproduct%5C%2Fidentifier%5C%2FS0033291721002099%5C%2Ftype%5C%2Fjournal_article%22%2C%22collections%22%3A%5B%22MSNB87E2%22%5D%2C%22dateModified%22%3A%222023-04-20T13%3A48%3A44Z%22%7D%7D%5D%7D