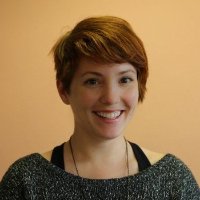 Here in the PsyLife lab we busy working away on lots of exciting hypotheses regarding how the social environment is linked to a greater risk of experiencing psychosis at a later time point.
Now, one of our first-year PhD students, Jen Dykxhoorn has achieved further recognition for her PhD which will focus on the role of social factors underlying the raised rates of psychotic disorders amongst migrants and their descendants. Jen has been awarded a prestigious UCL Overseas Research Scholarship in support of her PhD.
We're delighted Jen's research potential has been recognised at this early stage in her career, and we are excited about the progression she will make in her studies over the next three years. Jen's PhD research is also supported by the Mental Health Research UK (MHRUK)'s John Grace QC Scholarship. Once again, congratulations to Jen, and stay tuned here for exciting findings from her and the rest of the group.